Crossland High School Class of 1971


Home of the Cavaliers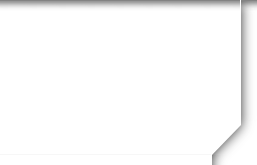 Message Forum
Welcome to the Crossland High School Class of 1971 Message Forum.
The message forum is an ongoing dialogue between classmates . There are no items, topics, subtopics, etc.
Forums work when people participate - so don't be bashful! Click the "Post Response" button to add your entry to the forum.
02/12/16 10:29 PM
#34

Hi from Upper Marlboro, MD! I'm thinking about leaving Maryland and moving to Mt. Pleasant, SC. Any one here live there now? I'm looking for a place to stay for a month to see what it's like there before I move.

Thanks!
02/13/16 11:03 AM
#35

You might want to check VRBO or Home Away as a short term alternative.
02/13/16 01:27 PM
#36

Stephanie....

My wife and I live in SC although the western upstate area (Seneca/Clemson). We have been to Charleston many times and just love it. We often stay in the Mt Pleasant area when we go there which is just across the bridge. Mt Pleasant is a very busy area and has everything. There is a place there called Shem Creek where there are some good bars/restaurants and it is a great place to watch the sun go down. You definitely should try it out first, but I think you will like all that is in the surrounding area.

Good luck and enjoy....Jim Epps
07/26/16 12:45 PM
#37

It is with deep sympathy that the Florida contingent offers condolences to the Flynn family. Be thankful for the time you had with your special one and know that all Crossland classmates are sharing your grief.

Be blessed.

Dave Fletcher
11/10/16 06:44 PM
#38

It is with great sadness that I pass along the news that our favorite guitar player and fellow classmate Coe Anderson has passed. I have calls in to other "Hubcaps" and will post updates on funeral schedules and such as they come available.

My condolences to all who knew and loved him.

Dave
11/10/16 10:27 PM
#39

Very sorry to read of Coe's passing. Thanks for telling us David.

Very nice guy who lived up the street from our also passed classmate, Steve Kettles, and me. Regret I didn't keep up with him after Crossland.

Rick
11/11/16 11:06 AM
#40

This is so sad. Coe was a wonderful guy.
11/11/16 11:37 AM
#41

Coe was a wonderful talent, too. So sorry to hear of his passing.
11/11/16 11:55 AM
#42

It was quite a shock to hear of Coe's passing. I had gotten a call Wednesday evenng telling me of his death, but was unable to confirm it until earlier today when I talked to the business manager of the Fabulus Hubcaps. She said a lot of the success with the band was due to Coe's talent not only as a guitarist, but musical arranger. The last time he and I talked was about 15 years ago. His work here is completed, but he will be remembered and missed.
11/11/16 08:38 PM
#43

OMG! Anyone share what he died from? I saw him many times at different venues I attended and said hi.

I am so sad! I will never seeh im again.
11/11/16 09:24 PM
#44

So sorry to hear this.
11/12/16 12:28 AM
#45

Sorry to hear about Coe's passing...He is one of my peer group members from 5th grade to Crossland that I remember fondly, with Love Linda Mott-Smith
11/12/16 11:20 AM
#46

I am in touch with Jimi Simon and other former and current members of The Hubcaps. As of this writing I have not heard of any plans for a memorial service. I will keep trying to give everyone an opportunity to bid farewell to our classmate and friend.

Coe was a good friend, but we lost touch in 2010 or so. I will fondly remember our time together in The Hubcaps as it was a very special time for me.

On a personal note, I sincerely appreciate all the kind words directed to his memory as do all the former members of The Hucaps and the Crossland community at large.

Lastly, I have tried to get word of Coe's passing to Peter Bergman. Can anyone contact him and pass along the sad news?

I would appreciate it.

Dave
11/13/16 03:09 PM
#48

John Goodrum would almost certainly have contact info for Pete.
11/14/16 08:17 AM
#49

David, thanks for the information. I listen to the cd's of his band often. I did not know that you were with them! I will miss my guitar teacher. Cliff
11/14/16 01:17 PM
#50

Here's the latest on Coe from his daughter Christine:
Attention Friends and family of Coe "the doctor" Millard Anderson Jr., due to his son Tim Anderson currently in Brazil as well as many legalities concerning the laying to rest of my father, there will be a memorial service held in December. I will keep everyone updated. I due ask that anyone who has pictures, newspaper articles or any other type of memorabilia of my father please send it to me an a personal message via Facebook. Please feel free to forward this information on to those who knew my Coe, a musician, a friend and my father. Again thank you all for your condolences and I will keep everyone updated. Thank you.
11/14/16 08:21 PM
#51

Cliff:

As the story goes, I started out doing sound for the newly formed Harvey Hucap and the Half Moon Band just as rehearsals began. Two weeks into the project the drummer quit and I took his place. About three months later the guitar player quit and we had a gig booked in Pennsylvania the following Monday. I was on my way home and stopped in a 7-11 and ran into Coe.

He joined the band immediately and the rest, as they say, is Rock N' Roll.

Dave
11/15/16 11:49 AM
#52

So sad to hear Coe is gone. I saw him play with "Harvey and the Hubcaps" several times in the '70s and it was so entertaining. Our condolences to his family and loved ones.
11/16/16 04:18 PM
#53

So sorry to hear about Coe. He was such a great guy. He asked me to dance with him to Hey Jude and it was a wonderful 7 minutes! May he rest in peace...
11/17/16 07:42 PM
#54

This is heartbreaking news. Coe was such a great guy with a keen sense of humor - had a lot of good times with him. Anybody remember his baby blue VW fastback with absolutely no brakes - he had to use the parking brake to slow down, and it didn't work very well. Didn't seem to bother him at all though. Drove it that way for about a year.

My favorite Coe story is from 1972. We were spending a hot summer day our favorite way at the time, on a bluff in Fort Foote Park overlooking the Potomac, communing with nature, when a Park Police officer came crashing down on us. Pete dumped our stash and ground it into the dirt while Coe bolted with the bong in hand. The cop took a bead on Coe with his pistol and yelled HALT! Coe did. Pissed that he couldn't find any pot on us, the cop started searching in the leaves where Coe had gone in his ill-fated escape attempt. In some weird twist of karmic justice, the cop found someone else's lost stash nearby and proceeded to arrest all of us. Unable to convince the cop of our innocence, Coe went to plan B, looked mournfully up at the cop, who was black, and said "You can't arrest me man, I'm such a lover of rythm and blues!" Still ended up in Upper Marlboro.
11/18/16 07:24 AM
#55

That's a great story, Doug!
11/18/16 04:00 PM
#56

Thanks so much for sharing that great story!! xo
11/21/16 09:35 AM
#57

That is a great story! Thanks Doug.
10/30/17 12:44 PM
#58

I just heard some sad news that I want to share. About a week ago, Judy James passed away from cancer. Judy was an attorney in Tampa, Florida, and she and her husband had a law practice together. Judy died just a few days after her 64th birthday.

Judy and I were next-door neighbors and shared a lot of growing up experiences together. She was smart and studious, and very kind-hearted. I lost touch with her after college years and mainly heard bits of news through family contacts. I do know that she leaves a husband and several children, and she has three sisters. If anyone else remembers Judy, please share your memories.