Crossland High School Class of 1971


Home of the Cavaliers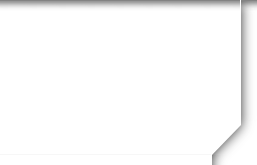 What's New


Not a member?
JOIN HERE
Find and click on your name.

Posted on: Jun 10, 2020 at 1:29 PM
Happy Birthday, Pat! Wishing you a fabulous day??????
Happy Birthday dear friend. Hope you have a great day. It sure has been a long time hope you have had a good life.
Gary I'm living down in Vacherie down here for a while. Have 2 son that don't want me to move back up north so the time being may me we can meet again and maybe go over our way past. I can say I to joined the Military in Air Force did well but have now had to have both knees replaced. I also had to have 1/8 brain removed EPILEPSY and fighting that all the time and but do get t treated at New York Presbyterian Hospital now for 30 years and have helped find something to control Seizures . Well hope one day to see you again and you can help me go over our past
Happy Birthday a little early!
Well young lady I wish you a Happy Birthday not sure ya remember me but got on line a while ago and see where everyone is living and what life is like for all. Again Happy Birthday
Thomas West
added a photo to his profile gallery. New comment added.
Happy Birthday, Pat! Hope you have a most wonderful day! Party on, my friend!
Posted on: May 02, 2018 at 9:12 AM
I have always known that I was part Ojibwa Indian from my mothers family, but I had a feeling that I was Irish too. A few years back I discovered that I am also Irish from my father's family. I did a DNA test that showed that I am 35% Irish. I also found legal documents which showed that my great grandfather and his wife were born and raised in Co. Antrim, Ireland. Through Facebook, I have 4 friends who live in Ireland, and we have become very special to each other. Through these girls, I am learning so much about Ireland's past and present, I feel that I know the place. I'm even learning a bit of the Gaelic language. I hope for a trip to Ireland but there is alot of planning to do. I know the places I want to visit and mostly I want to meet up with Deirdre, Connie, Natalie and Tina. It seems like all this was meant to be. With a bit of "Irish luck" I will fulfill this dream....BTW My favorite music comes from the Irish group CELTIC THUNDER. Another sign that this journey was meant to be.. :-)
Posted on: Nov 06, 2017 at 8:11 AM
I became a teacher for handicapped children up until 1974. In 1973 I started taking dance classes and continued dancing until June 2007 when I finally hung up my dance shoes. From 1991 till 2011, I ran a daycare center. Now I am a 5 year member of the Hollywood Volunteer Fire Department, St. Mary's County, Maryland.