Crossland High School Class of 1971


Home of the Cavaliers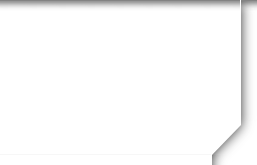 50th Reunion Photos
Below is a very eloquent summary of the 50th Reunion Events authored by Teresa Faw Grimes. Kudos to Chairman Pat O'Connell, Doug Silvern, Mike Parvis and everyone else who worked on the Reunion to make it a memorable and successful event.
50th Reunion CHS 71 ~ Accolades to Pat O'Connell for spearheading our 50th Reunion! Pat, a special and talented guy, was a most gracious and accommodating host. His superb efforts to detail were only surpassed by serving as our Master of Ceremonies. We're all grateful to him for taking on this monumental project, especially during these challenging times. Through his exemplary leadership, he and the team pulled out all the stops, and added all the "bells and whistles" for ensuring our week's activities in and about the quaint and historic city of Annapolis included opportunities for everyone! Kudos to Mike Parvis and Doug Silvern for lending their expertise and for managing the myriad of logistics and administrative tasks to support the festivities.
Here's a recap:
The Dark Horse Tavern served as Monday's evening Meet and Greet and Tuesday's evening social. It proved to be a fun and relaxing place for gathering, sharing stories, and making new memories.
Tuesday's BBQ Picnic at the Quiet Waters Park was a lovely venue—perfect for connecting with our classmates and enjoying the serene surroundings of nature while feasting on delectable pulled chicken and pork and beef brisket accompanied with Caesar salad, redskin potato salad, baked beans, mashed sweet potatoes, grilled whole green beans, and cole slaw, and more—catered by the fabulous Smokehouse Restaurant of Annapolis! Definitely a local fave and go to place for a myriad of over-the-top BBQ cuisine and live music.
As Annapolis is a walking town, Wednesday offered everyone free time. Many visited nearby sites and eateries, strolled through unique boutiques and shops, sat on the dock and watched the boats, took a sightseeing tour, or Harbour boat cruise before the evening social.
Thanks to Doug, on Thursday, a few of the group gathered for an early morning tee-off for a round of golf at The Preserve at Eisenhower in nearby Crownsville. Check out Golf Cart "71!" A special treat for sure! Hopefully, we'll resume our Annual Golf and BBQ Charity event soon!
Our week's events culminated on Thursday with a spectacular evening Gala at the Fleet Reserve Club of Annapolis, a lovely waterfront venue with a scrumptious dinner entrée selection that satisfied the most discriminating palate. Lots of singing, dancing, story-telling, and heartfelt remarks by special guests—our Vice Principal Dr. Vest and Biology Teacher Mr. Wheatley. It was truly a wonderful, fun-filled, and memorable 50th celebration!
Everyone was excited seeing fellow classmates, catching up, sharing life's journeys, and reminiscing about our yesteryears. We raised a glass to ALL our classmates—including those who couldn't attend for all things good; to our teachers, coaches, and faculty with gratitude; and, in fond remembrance to our classmates who have completed their Earthy journey—they ALL are deeply missed.
Throughout the week's events, you could feel the energy—and, at times it was, "electrifying!" It was exhilarating being together with so many wonderful and amazing classmates. It felt good to laugh, and at times well up with tears, and most of all a privilege to celebrate this incredible milestone.
Yes, we rejoiced in being together—and, during many special moments, it was like time stood still. ~ Hail Crossland Cavilers! And, to echo Dr. Vest, "we broke the mold." Namaste
| | | |
| --- | --- | --- |
| | | |
| | | |
| | 50th Reunion - Mon/Tues | |

18 Photos 9/24/21

| | | |
| --- | --- | --- |
| | | |
| | | |
| | 50th Reunion -Picnic | |

41 Photos 9/24/21

| | | |
| --- | --- | --- |
| | | |
| | | |
| | Harbor Cruise/Golf | |

11 Photos 9/21/21

| | | |
| --- | --- | --- |
| | | |
| | | |
| | Thurs Gala | |

110 Photos 9/25/21