Crossland High School Class of 1971


Home of the Cavaliers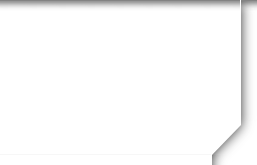 Message Forum
Welcome to the Crossland High School Class of 1971 Message Forum.
The message forum is an ongoing dialogue between classmates . There are no items, topics, subtopics, etc.
Forums work when people participate - so don't be bashful! Click the "Post Response" button to add your entry to the forum.
09/22/21 02:06 PM
#102

Is there a method/place to upload pictures from the events?

Dave Fletcher
09/23/21 06:11 AM
#103

Classmates,

The way to get photos posted to our CHS 71 website, is to send the photos as an attachment to an email sent to; ndwatson@yahoo.com Please provide information about the photo,what is the event who in the photo, etc. Nancy Watson, Class of 72, has graciously helped with our CHS 71 site for many years.

Thanks
09/23/21 12:06 PM
#104

Pam - I'm glad you updated us on your condition and hopefully you will heal quickly . Ginger
09/23/21 08:33 PM
#105

What a fabulous week in Annapolis for our 50th reunion!

This time last week (Thursday morning), eight of us were playing golf at The Preserve at Eisenhower, a short drive from Annapolis. What a picturesque course with rolling hills and NO SAND TRAPS! We were amazed that Rod Smart had a "Twilight Zone" experience when he was assigned cart #71! What are the odds? Team Smart and Team Stanton enjoyed a competitive round and a fun day!

Also this time last Thursday (and after the golf event) my thoughts turned to the gala that would be held that evening at the Fleet Reserve, the last event of a fun-filled week. Could the week have really passed so soon? Two evening socials at the Dark Horse, a picnic at a beautiful park complete with a tasty buffet, a third evening social at the Fleet Reserve and the week was almost over already! I was so looking forward to my dinner selection (crab cake and steak) after having sampled a wonderful lobster roll at a Main Street restaurant the day before, after the harbor cruise.

The gala didn't disappoint, especially since our special guests were Drs. Wheatley and Vest, both of whom were instrumental in our development and education for three years at Crossland. Doug Guinn provided the musical entertainment that brought back so many memories of songs which formed the "soundtrack of our lives". In my opinion, the sixties and seventies were the two best musical decades ever!

Words of wisdom and reflection by Drs. Wheatley and Vest helped us re-capture those years at Crossland, those years that were now in our rear view mirrors. What perspective they brought to us! I felt as if I were at another pep rally, not performing the cheers, shaking the pom poms and singing "Stand and Cheer", but listening to two very wise men who had watched us through different sets of eyes, remind us about having been part of the "golden years" of Crossland. Hindsight is always 20/20, but their memories and words totally validated what I'd known and treasured over the last 50 years: Crossland High School was a very special place for our three years. We were educated, guided and influenced by dedicated and strong faculty members, staff and students. We were a Crossland family full of spirit, competition, caring and camraderie, being prepared for a future which none of us could predict for ourselves. We were challenged and we challenged ourselves and each other as well. We survived and moved forward with our lives, with only faraway dreams of a 50th reunion.

Thank you Drs. Vest and Wheatley for giving us our 50th reunion pep rally and for all that you did for us back then. Thank you for attending our event and reminding us about who we were back then!

Thank you, Doug, for organizing the golf event! Thank you, Rita, for taking photos and being there all week to help. Thank you to the staff members at Dark Horse and the Fleet Reserve for accommodating us, moving tables around and getting loud. Thanks, Mike, and the others who helped with the logistics and details. Thanks to all who attended any and/or all of the events. It was truly wonderful to see everyone!

Most of all, thanks to Pat O'Connell for stepping up to plan, organize and coordinate the week's activities, with the support of his wife (Vicky), all under the threat of the china virus raging during the year. Your graciousness, patience and hospitality will never be forgotten and made for an incredibly successful week!

Our football field said good-bye to us that June day of 1971, our graduation day. I recall there being 776 of us who had "come together" for three years and said good-bye that day, spreading out in all directions to live our lives. I wish we all could've made it to our 50th reunion. To our fallen Cavaliers, we miss you. "Crossland's sons and daughters, children of the free, proudly face(d) the challenge of our destiny." Here we are, fifty years later. What a ride! Best of luck to everyone!

How about a 51st reunion? I know where there's a fine golf course, a neat Dark Horse place, a fun boat ride, a tasty lobster roll, a beautiful Fleet Reserve - all in a quaint and special place called Annapolis!

Vikki Young Hale
10/14/21 06:29 PM
#106

Folks, I had a great time at the reunion, especially because I love to Dance and I am an extrovert and loved being with people.

Some of you might have seen me upset and crying. Since July, my husband Jim has been in Hospice. He has a neurological disease that they have not been able to diagnosis. He hasn't walked for 2 years and is aspirating.

The Monday after the reunion I had a small non-aggressive breast cancer tumor removed. Today I found out that I do not have to have Chemotherapy. I am so relieved .

It was a wonderful event! Take care and may God less you!

Sandy Kennedy Shaffner
10/15/21 12:38 PM
#107

Dear Sandra,

I'm so sorry to hear your husband isn't well, and that you had a recent issue yourself. Thank God you don't have to have chemotherapy. Even with everything going on, I'm glad you came to the reunion and enjoyed yourself. It was great to see you! I'm sending up a prayer that they will discover the cause of your husband's ailment, and will be able to treat it. Please take care, Rita
10/15/21 05:20 PM
#108

Sandra,

If you need to get out and go to lunch just to talk, please let me know. I live in Prince Frederick (Oakland Hall housing development) and can meet you somewhere. My husband and I are camping through October 23rd, but after that I'm sure I can meet up with you.

Hugs, Sharon Eanes Pearce
10/18/21 04:18 PM
#109

It was a pleasure to get together with you during the reunion Sandra! So happy that all went well with your biopsy, but sorry to hear of your husband's continuing condition. Feel free to call me if you need some cheer as you know that I understand how difficult it is to be a caregiver💕>
10/19/21 04:59 PM
#110

I was wondering if anyone taped the wonderful speach by Dr Vest. I woiuld love to have a copy of it!

Dave
11/19/21 02:57 PM
#111

Hello Crossland classmates: Pretty quiet on here. Hope you all Have a safe, enjoyable and blessed Thanksgiving Holiday from the Silvern Family.

PS: ideas are coming out for a 51 year get together. I'm trying to put together a survey to get best venue and recreational options plus golf.
11/20/21 03:00 AM
#112

In touch with Doug about options that would include golf and suggested a destination vacation reunion on Martha's Vineyard. We have three golf clubs here and numerous beaches plus spa options. As the onsite manager of an event facility I could do a discounted rate for whatever size group to host. We could do a catered event or BYO food and drink at a venue with a waterview.
12/23/21 10:39 AM
#113

May you all have a glorious and festive Holiday Season with your family and loved ones. Blessings to you . Let's be thankful for all we have been given. Hope to see many of you in 2022. Happy Festivus, Merry Christmas.

Be well and stay safe

Doug & Sheryl Silvern
12/24/21 10:58 AM
#114

Have a blessed holiday!
12/24/21 11:15 AM
#115

Same to you and yours, my friend!
12/24/21 04:05 PM
#116

Ah yes! And it's a time to be merry again!

So everyone should have a Happy Happy and a Merry Merry!

Love to all!

Dave
12/24/21 04:08 PM
#117

Thank you Doug and Sheryl, Merry Christmas! We have been blessed beyond measure. So thankful! Stay safe and healthy in 2022!


Sharon Pearce
12/25/21 12:07 PM
#118

Thank you for the heartfelt greetings of the season! Wishing all my classmates a wonderful holiday and happy new year. Update to my fractured shoulder--I fell and broke my wrist in November and had surgery to repair it. I am back to square one with physical therapy for the next few months. But I will get there! If you are in Alexandria, come back the Torpedo Factory and see my show in Studio 14.
12/25/21 03:56 PM
#119

Wishing you all a blessed Christmas today, and a happy, healthy 2022!! I'm already looking forward to our 2022 reunion! Hope to see you all there! And to Pam, please take care of yourself, I'll be keeping your recovery in my prayers. 🙏 I used to love the Torpedo Factory! Do you have a website?
Ciao y'all!
12/25/21 11:39 PM
#120

Merry Christmas to my Crossland HS family and I am feeling blessed to be back in touch with my peer group after being out of touch for so many years. I truly feel that we are a special and youthful vintage of what I call the "Babes of 53".
04/10/22 02:20 PM
#121

2022 CHS'71 Class Party Update

Classmates & Friends the planning continues and I keep getting more fired up !!!

The list of attendee's is growing and still open. I went for a visit to the Herrington Bay resort on friday. Just cruising down through Upper Marlboro, Croom, and the other small towns in PG , Anne Arundel and Charles County to the destination was a great experience. My how some of the roads and environment have changed. First inpression of Herrington Bay resort was like driving into a small New England coastal town. John flynn met me there and we had a great few hours walking and driving around North Beach and Deale. Both the resort and Skippers Restaurant and Bar have wonderful amenities and are just fun to hang out. The marine area is an extremely relaxing atmosphere. We have a wonderful couple evenings and day planned to interact and enjoy . There is so much to see , take in and do. The journey's we have all taken are amazing. I encourage everyone to please come out and join us. I love hearing everyone's stories and experiences. Please come and share with friends you have'nt seen in forever. You are all extremly unique, diverse, creative, talented and fun to be around.

Hope to see you there. Please call, email or text to let me know you will be a part of this exciting class party 9/14 to 9/16. or have questions. Let's keep it roll'in. flip Flops and Wine.

Doug

240-772-0732

douglas.silvern@sheppardpratt.org

Final details of the outing will be posted in the next week. Meeting spots, events, activities
04/11/22 12:55 PM
#122

Thank you for all of your work on putting this event together, Doug and John! We were unable to attend the 50th reunion last year, so this will be a fun "second chance." to reconnect. -Ken
05/01/22 01:43 PM
#123

May 1, 2022 (Paul Turner's Birthday)

Greetings Crossland Cavaliers, It's raining here in Middletown so I can't finish my mulching and garden clean up today. I'm sitting at the PC and making some notes about the up comming Flip Flop's and Wine party September 14-16, 2022 at the Herrington Bay Resort and Marina in North Beach Md. Everyone is still invited and encouraged to show up. The venue's are locked in. Party Pavillion on the channel and Marina 9/14 5:30-9:30. It will be fabulous dessert buffet and soft drinks and water. B.Y.O.B. for other libations. Share if you want. An optional and recommended sunset cruise on a charter boat will be boarding at approx 6:15 PM (30 ' from the pavillion) cruising the Chesapeake Bay and docking approx 8:15 PM. so we can have more time at the party pavillion together. Thursday Morning a golf outing is still in the making at Chesapeake Golf club. For those who don't swing clubs at little balls, there are many other optional activities at the resort and close by. Thursday evening 5:30 PM Skipper's Restaurant and Bar in nearby Deale, Md will be expecting us on their beautiful outside deck,on the water, for a Happy Hour ( appitizers are being planned) and dinner 6:30-8:30 PM (order your own off the menu). The list of classmates attending is growing, and it's exciting. Please contact me as soon as possible, so I can keep an accurate ( or as close as possible) headcount for planning purposes.

Enjoy, stay well and safe, and looking forward to hearing from you soon.

Doug Silvern

c 240-772-0732 e mail: douglas.silvern@sheppardpratt.org
05/08/22 03:46 PM
#124

May 8, 2022

Hello Classmates and Friends, Happy Mothers day to all! We have so many classmates with wonderful and growing families. I hope you all are well and celebrate a great day.

Also congratulations to University of Maryland and Terp Nation: MD Mens Lacrosse Team is the Big 10 Lacrosse Tournement Champions (2 yrs in a row). Defeating rival Rutgers, Scarlot Knights in horrendous weather at Capital One field. MD will now be #1 Seed in the Upcoming NCAA Lacrosse Tournament.

I believe the Womens Lacrosse Team is scheduled to play in the Womens Big 10 Lacrosse Championship game today in New Jersey, Their opponent will also be Rutgers. Good Luck lady Terps.

Well Finally, the other Good News is that the major details for CLASS of '71 Flip Flops and Wine Class Act 2022 event is posted. Please see the Agenda and registration form on this site under 2022 Reunion info. . Thank you to all those who have participated in assisting with this planning. i could not do it alone. Thank you to all those who have contacted me with intenstions to participate, believe me, it motivated me to keep going. Great to hear from all of you. It's not too late to jump on board. Please fill out the registration form and send to me by June 15, 2022. Any questions or comments please feel free to contact me at 240-772-0732 or douglas.silvern@sheppardpratt.org. So i can add you to list of participants. There are new folks coming that did not make it to 50th reunion and have not heard from for decades. I am so excited and grateful to see all of You. We are a Class Act!!!

All my best and warm wishes

Doug
05/22/22 11:51 AM
#125

May 22, 2022

Greetings Classmates, Spouces and Friends,

The month of May is scurrying by. It's full of special events and we are approaching the busy Summer months. I hope everyone is doing as well as possible. The golf courses in the Mid Atlantic are busy and flourishing with deep green folage and grasses, as the rain has been abundant.

I want to remind everyone the plans for the Flip Flops and Wine class event are intact. My hope is to spend a few very casual and fun filled days with as many of you as possible. I have been receiving registration forms. If you have contacted me please, before time gets away, take a few minutes to complete the registration and send in with the remittance for the events you plan to attend. I would like to have the forms and your intent by June 15th. It's not too late to encourage some classmates in your circle to attend. Any questions, situations or concerns I can answer, please feel free to contact me. Stay well, and have a safe, healthy and joyful begining to Summer.

Doug Silvern

240-772-0732

douglas.silvern@sheppardpratt.org
07/02/22 02:05 PM
#126

July 2, 2022

Dear Classmates, friends, acquaintances, I received information early this morning that our Dear friend, Michael Parvis' wife of many years, Billie has passed after a long illness on 7/1/2022. I know many of you know Michael much better than I. I was blessed when he reached out to me several years ago to reunite with many of our classmates, at the golf fundraisers he had been putting together for years to support our Crossland families. I know he has done much to keep many of us together, and is well respected and loved by those who know him. I thank his good friends Tony Gramsky and Cathy Waltersdorff for reaching out. I want to thank Lana "Pat" Fink for helping me with this post. Michael is blessed in having many family, church members and close friends support during these sad times. More info will be posted as it becomes available. Cards of condolences may be sent to: Michael Parvis 1767 Tyrone St. Crofton MD 21114.

GOD Bless all of you

Doug