Crossland High School Class of 1971


Home of the Cavaliers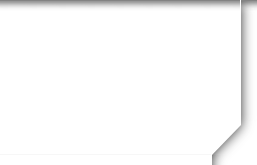 Message Forum
Welcome to the Crossland High School Class of 1971 Message Forum.
The message forum is an ongoing dialogue between classmates . There are no items, topics, subtopics, etc.
Forums work when people participate - so don't be bashful! Click the "Post Response" button to add your entry to the forum.
| | | |
| --- | --- | --- |
| | | |
01/15/23 05:27 PM
#164

Greetings Classmates, Spouses and Friends,

I hope everyone is easing into 2023 well. For the majority of us, we are wrapping up our seventh decade, Congratulations!

Writing on the eve of our nations celebration of M.L.K. A few quick memories pop into my head. 55 years ago, this coming April, MLK was assasinated. I remember standing at the bus stop at Brinkley Road, on the morning of April 5th with Larry Barrett. He was sharing the sad and devastating details in the moring newspaper with me. Larry went off to R. B. Taney JHS, and I to John Hanson JHS.

I remember just a brief 60 years ago, this coming August, the same extraordinary leader led a march of demonstrators to Washington DC, of approx 220,000 people. That was just a 10 mile drive from most of our neighborhoods. I remember at the age of 10, my father driving me down past the Tidal Basin towards the Lincoln Memorial on Independence Ave SE DC., and witnessing the masses of people peacefully expressing their concerns of our nation. Our generation will also never forget where we were , in November that same year, having our school day interrupted with the announcemnent of the assasination of JFK. I was sitting in the same classroom as Lucy Peterkin, and Linda Potts at Forrest Heights Elementary. It is remarkable what we have experience in our 70 years, and many of the mysteries are still unsolved.

Moving on, it was this time last year the planning for our 51st get together was started. It was a long process. From the post survey of that event, many of you expressed the planning for event #52 to continue. I'm looking into my Romper Room Magic Mirror, inherited from Ms. Molly when I started teaching in 1975, and I will be calling on you folks. So, lana, Susie, Davey, Kenny, Angie, Jan, Chris, Rita, Vikki, Mikey, Debbie get ready. Ahhh, the fun begins! If a committee assembles, we will be back in touch with you, with hopefully interesting and exciting news for all to start planning a visit to the DMV area, or elsewhere , this coming September.

Stay well with coninued blessings.

Please feel free to reach out with any comments or ideas. Love to hear from you

Doug

301-639-4220 dstanman92@gmail.com
01/15/23 07:34 PM
#165

I remember that well. It had been a bad year for me, as I had lost a friend - Larry Teacher - to what was a very preventable incident dureing the summer. Please, dear God, if you own guns, keep them unloaded with a trigger lock on them which only you have the key to and in a real gun safe. Larry had found his father's 45 caliber hand gun and in twirling it, it went off and he died as a result.

I had been looking for Larry when the first day of school started and he wasn't there. I already had a feeling of dred when the principal at Temple Hills Elementary came on the PA system. He told to us - while crying his eyes out - the story and emplored us to keep our hands off guns.

Years later I was one of the soundmen involved with - while working for National Sound - the Million Mom March. For those of you who didn't attend or know of this event, It was an event hoping to raise awareness of gun safety.

A teacher from Columbine High School was the first speaker. Her telling of the story of how she'd led the students into what she thoughtwas a room of relative safety, turned out to be a killing ground. She was the first person shot and had to lay there wounded on the floor while the perpetrators killed the kids under her protection in the room.

Needless to say, there wasn't a dry eye on the mall on any of the 750,000 or so participants. There was a "Wall of Rememberance and I left Larry's name on it in honor of our friendship and his loss to a hand gun.

Then, in November, the same crying voice came on the PA to tell us that JFK had been shot. He played the radio over the PA only stopping on the annoucement that JFK had died.

Now all of you who know me know that music is important to me. No that day. When the music teach Miss V. came I just put my head down on my desk and refused to participate. She sent me to the office.

I sat there on the bence with the heater under it running full bast baking until I was called into the office. The principal and I just sat there staring at each other until we simultaniously broke into tears and remained there crying until the busses were called.

Please be careful with your guns. someone's life coud depend on it.

Dave
01/15/23 07:36 PM
#166

Now that I have gotten off my soap box, I will be proud to be a part of planning the 52 reunion.

Dave

davef541@yahoo.com

813-322-5161
02/25/23 12:41 AM
#167

Greetings Classmates, I will be returning to the DC area on Wednesday and staying at the Hotel Indigo in Old Town Alexandria until Sunday! Would love to reconnect with you, especially on Saturday evening. Please call me at 508-292-8432...hoping to see you!
Linda
02/25/23 01:20 PM
#168

Linda is traveling @500 miles to Alexandria. I'm only about 120 miles round trip. Saturday 3/4 evening is open.

The Hummingbird, Ada's on the River, The Wharf, even King and Rye all look like interesting places to hang out for a few hours. I'll even be driving back down to Arlington Va on the 9th.

I'm in! Anyone else?
02/28/23 04:38 PM
#169

Linda ,Doug

Responding to the recent message about visiting Old Town Alexandria Va. I'm around this week. I'm available Wednesday evening, Thursday lunch or dinner or Friday lunch or Saturday lunch. I have previous engagements for dinner on Friday and Saturday. Then there's always coffee in the morning. Let me know if any of it works.

Thanks
Ron Roys
03/01/23 01:13 PM
#170

I could do tonite or Thursday night😀
03/01/23 05:50 PM
#171

At Hotel Indigo, walking distance to the Torpedo Factory where Pam Brown has her studio. Anyone can call me at 508-292-8432...
03/01/23 05:52 PM
#172

Linda and all

How about tomorrow night at Ada's on the river in Alexandria. It's right down the street where you are staying Linda and it's right down the block from me where I live. Michele my wife will be joining us as well. Let me know as I'll need to make reservations.

Thanks

Ron Roys

😎
03/12/23 12:24 PM
#173

Greeting Classmates, Friends, and Family members,

We are so thankful for the kindness many of you express towards each other. We see warmth, joy, and exuberance when we get together informally, or even communicate in some fashion. Connection is vitally important to everyone, and not just family, especially as we age gracefully. While you might not think it is appreciated, it really is. Even as years pass between us, we are increasingly significant to each other.

This is the year of our individual Platinum celebrations. If we can be a part of yours, please reach out and let us know.

In the beginning of this landmark year a committee convened to plan an event in commemoration of our 52nd year since graduating from CHS. The last two years we partied in Maryland. We felt this year a destination in nearby Virginia would be a good option for activities. We have selected a site also convenient for out-of-town travelers.

Please save the Date: September 26-28, 2023. Destination: Historic Leesburg, Virginia. The land of rolling hills, parks, vineyards and horse farms.

We are planning Happy Hours, Dinners, golf, a winery visit for tasting and other pleasant gathering opportunities at some wonderful venues. We are hoping many of you can join us for this celebration. More details to follow.

If you feel you can join us for at least one event during September 26-28, 2023

Please respond for planning purposes to:

or

Year 52 event planning committee: Pat (Hankins) Fink, Debbie Dougherty (Hannon), Angie Neel, Tom Urman, Dave Fletcher, Doug Silvern
03/13/23 09:52 AM
#174

There is a great restaurant in Leesburg called Light Foot, it may be one word. Ingrid, the chef and owner, began her career with baking pies. Her mother worked at the law firm where I worked and she would sell her pies to us around Christmas and Thanksgiving. They were the best! Now she is a very accomplished Chef. Check it out!
03/26/23 01:06 PM
#175



CHS classmates and friends, Happy March 26th, Spring weather is coming in soon to the Mid Atlantic.

The CHS #52 event planning committee wants to send you our regards. We are busy making plans for the class activity in late September, and are hoping you are saving some time to come join us. Leesburg, Va. has a lot of interesting and fun venues where we can meet and share. I know there is a lot to share because when Deb and Angie get together it is hard to keep them on task for planning. But I enjoy every moment of it. Please take two minutes to get in touch with Deb or Angie to say hello and tell them you are interested in coming to an activity. We should have most of the details ready for your planning to join us by Mid April. We still need to confirm a Winery for tasting and a couple other evening venues. Did you know 62 classmates live in Va?

Pat, Deb, Angie, Tom, Doug

Angie Neel angieneel@gmail.com

Debbie Dougherty (Hannon) deborahhannon@me.com

PS: Mike Parvis is having a bowling party fundraiser in Crofton, Md April 2 @ 1:00 pm.

There are a few of us getting together to support the cause. If you are in the area get in touch with Mike

301 789-7781 or 410 721 6977
04/03/23 05:40 PM
#176

Just for fund raising. Had a blast with these folks at Crofton Bowling Center on Palm Sunday . See if you recognize any of them. We had to numb the pain. Mike P did it again. With the help of 125 of his friends and aquaintances

he coordinated single handed a huge contribution to the Bowie MD Food Bank. Way to go Mike.

dgs
04/11/23 01:30 PM
#177

Classmates, one possible venue. Your #52 planning committee (minus Pat Fink) hard at work at Clydes- Willow Creek, Ashburn VA. Pat was not able to fly up from Ga this time.


05/05/23 04:36 PM
#178

With deepest sadness, I am passing the news that my – and several of your – very close friend, John Sauer, passed away Tuesday morning, May 2nd. I just spoke with his wife, Carolyn, who told me he passed suddenly and quietly, presumably from a heart attack.

Services will be held at Raymond Funeral Services in La Plata on Thursday, May 11th at 11:00 am. Here is a link to the obituary:

https://www.raymondfuneralservice.com/obituaries/John-Sauer-6/#!/Obituary

Throughout every cherished moment of our 60+ years of friendship, I fondly remember John's kindness, his generosity, his great sense of humor, and his love of people.

I pray for Peace for Carolyn, John's childeren and grandchildren, and all of us who share their grief.

Rest in Peace my Friend!
05/06/23 03:38 PM
#179

I knew John back in the day. He, Paul Thompson, Tim Collins, Fran Larson and I ran together.

He was a good friend and I will miss him. Please pass my condolences on to everyone that was in his circle of family and friends and know that my life has been diminished by his loss.

Love tp all.

Dave Fletcher
07/17/23 10:31 AM
#180

Greetings Class of '71, friends and family. Hope everyone is well and enjoying this magnificient summer . It is 71 days away from our planned event for #52. As you know the days pass by very quickly. The event will be here before you realize it. To see the details, click on the the 2023 52nd Reunion in the vertcial menu to the left If you are planning to attend, please let us know. Print the RSVP form and send it to me, or if you prefer, one of the other folks on the planning committee. My address and contact information is on the form. Let us know what events or venues you plan to attend, and celebrate with us as we need to prepare.

Mike Pavis is assisting me with the golf outing on Wednesday , September 27th. Let us know if you are planning to participate, so we can set up forsomes and tee times at the golf course. Mike's contact, if you wish to contact him directly is 301 789 7781 or 410 721 6777, maparvis@comcast.net

The committee worked hard to plan this at the request of many of you after last year's event. We selected some relaxing and interesting venues we can all enjoy sharing together. We hope to see you in Leesburg, VA . in September. If you have questions feel free to reach out.

Doug

301-639-4220

dstanman92@gmail.com
08/07/23 10:59 AM
#182

Class of '71 If making reservations at the Homewood suites for our September event 9-26 to 9-28 for the block of rooms reserved for us , use the code

CRO
08/09/23 09:28 PM
#183

What a great day trip to Happy Harbor in Deale, Md. a few Cavaliers, friends and spouses decided they had time to join the fun. Glad they did, it was a day that made my heart happy. I hope more of you decide to join us in Leesburg Va for the Event in September.
09/04/23 12:29 PM
#184

Class of '71 I hope everyone is having a wonderful Labor Day Holiday. The Summer is quickly coming to an end. The days are still warm in Maryland, but the evenings are cooling down nicely. As many of you know there is a get together planned for 9/26-9/28 in Leesburg Va. Info for the event is posted on the menu 2023 52nd Reunion. We have to notify the venues of #'s that we will be participating very soon. If you have not contacted the committee or myself of your attendance at any of the venues please do so ASAP.

I am very excited for the folks that have chosen to particpate. We always seem to have a fabulous time when we convene, as seen in the pictures posted for all of our recent events. If you have not participated in any of the recent events, I wish you would please consider coming out to Leesburg this Fall.

I pray for everyones health and safety,

warmest regards

Doug

301-694-4220

dstanman92@gmail.com
10/01/23 12:47 PM
#185


First, I want to thank everyone that was able to participate. From the informal feedback received it was a phenomenal event full of love and Joy.
I also want to praise the work, energy, and resources the Planning Committee (Deb Hannon, Angie and Dave Neel, Tom Urman, Pat Hankins Fink and Mike Parvis put into making this run as smoothly as it did.
The Delirium Café welcomed us Tuesday afternoon with a Belgian Theme of great drinks, interesting food options and pink elephants. Wednesday morning the skies cleared, and several of us checked in at Raspberry Plains golf resort. Perfect weather and even better personalities in our class made for a most enjoyable golf outing.
The party continued at the Leesburg Public House which offered a beautiful setting of reclaimed woods, antique and local art. The owners Mark and Kim helped us celebrate a great 70th birthday in our own space in the restaurant. Deb Hannon brought in a beautiful birthday sheet cake that made the evening so sweet, memorable, and delicious.
Thursday morning welcomed us with more sunshine and a scrumptious brunch at Shoe's Cup and Cork. If you get to Leesburg, I highly recommend it. We dined in their secret garden area in the rear outside of the restaurant. It was spacious and nicely decorated. That time passed quickly, and the Three Creeks Winery was expecting our arrival. We started with an excellent tasting in their elegant tasting area, and then spent the rest of the hours snacking and sipping wine by the shady creek side overlooking rolling hills, and expansive vineyards. The weather was exceptional. We couldn't believe how quickly the time passed, and we needed to get ready for our culminating gathering.
Firebirds Happy Hour and dining offered us outdoor seating, but the group chose to enjoy the indoor atmosphere. I understand the restaurant's popularity as the food choices for happy hour and menu options are palatable. The largest group so far celebrated in the liveliness of the Firebird décor. The restaurant was abuzz. An exquisitely made lemon flavored sheet cake with butter creme icing was offered as dessert (brought in by Deb). Decorated with a Cavalier decal, it finished the evening off in great fashion. Not a piece was left.
With departing hugs and affections, the celebration ended. Talk of continuing the gatherings transpired. There were discussions of pool parties, lunch and informal get togethers throughout the remainder of this year and next. For most of us, next year, the Class of '71 turns 71. I hope we do not just fade away quietly. That is not the group I remember from 1969-71. I hope that classmates that have been unavailable make a comeback, and the folks who have been participating keep up a strong presence.
Thanks again classmates and friends, GOD bless you all.
Have a wonderful remainder of 2023.
Happy 70th, and I look forward to seeing many of you again soon.
Enjoy the pics from the event.
Doug
10/02/23 05:23 PM
#186

Dear Friends, What a lovely time we had at our 52nd Reunion, or as I Ike to call it, "Gathering of Friends!!" Thank you Doug, Angie & Dave, Debbie, Tom, Mike and Pat for putting it all together for us! The venues were great and the fellowship fabulous, as was the weather! We were so lucky! To all of our classmates that weren't able to make it....I'm sorry you missed it, maybe next time! Hugs & blessings to all! Rita Ritner
10/15/23 03:50 PM
#187

Hello CHS Friends, The end of the year is quickly approaching and many of you will be extremely busy by the Dawn of Thanksgiving through the remainder of 2023. That's why I thought November 9th might work to have an end of year lunch.

All American Steakhouse & Sports Theatre in Waldorf Md, was suggested and seemed like a good comfort food option for lunch. We can recap the year as most of us have joined the '70 club. Can we look at 12:30 pm or 1230 hrs?

Don't feel you have to RSVP unless you just want to say hi, as I don't think it will be too busy on Thursday lunch time to accommodate us

Hope to see many of you there.

Doug

301-639-4220
11/11/23 01:05 PM
#188

11/9 at All American Steakhouse and Sports Theatre

Traveling down Rt 5 to Waldorf from 495 was a much different experience than it was 50 years ago.

It seems as congested as some of the byways on Staten Island or even Manhattan N.Y.

It didn't matter, the journey was worth it. As expected, the restaurant was not crowded on an exquisite

Thursday afternoon.

Entering the restaurant and turning the corner to the casual seating, my view captured a group of people

that brought an immediate smile to my face. The food options were many, the selections we had were

tasty, but the friendship and comradery was even better. The entertaining and jubilant conversations

were unending.

I want to thank everyone that took time out of their day to join us.

The time from 12:30-3:00 pm passed as quickly as an arrow to its target, and the time I spend

with my classmates and friends is priceless.

If you let this event pass you by, don't despair, there are more opportunities coming soon.

Joseph Volonakis' birthday party is happening again in Wash DC the end of December. There is

discussion of a gathering in Alexandria, Va. at the Torpedo Factory in January 2024 for a Pam Day Brown

art exhibit, and there is a good possibility of a pool party at the Denton's early summer.

Will there be an event planned for September 2024? I think there is a good chance.

Have a blessed Thanksgiving, and a very special winter season, however you celebrate it.

The class of '71 turns 71 in 2024.

Stay well and safe.

Doug

The above pic looks like this group is planning a heist. The masterminds are in the middle of the table.
| | | |
| --- | --- | --- |
| | | |