Crossland High School Class of 1971


Home of the Cavaliers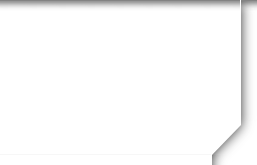 Message Forum
Welcome to the Crossland High School Class of 1971 Message Forum.
The message forum is an ongoing dialogue between classmates . There are no items, topics, subtopics, etc.
Forums work when people participate - so don't be bashful! Click the "Post Response" button to add your entry to the forum.
| | | |
| --- | --- | --- |
| | | |
10/31/17 08:23 PM
#63

I am also so sorry to hear about Judy James. I moved to Camp Springs when I was a senior in high school - not a great time to move to a new school. Judy invited me to a (gasp) Girl Scouts meeting but it turned out to be one of the best things that ever happened in my life. It was a great bunch of young women, and we ended up hiking part of the Appalachian Trail over Easter break. From that, I found my love for hiking and the outdoors, and have had some incredible hiking adventures since, including hiking the back side of Mt. Whitney and hiking rim to rim at the Grand Canyon at the age of 62 (with a backpack). All of that was because Judy was kind enough to invite a new kid to something she was involved in. Even though we were never friends beyond high school, she made a difference in my life.
11/01/17 09:43 AM
#64

I knew Judy from 1st grade. Everyone in Camp Springs remembers her in the red blazer in Mr Cox's class. Margie...there she is next to you in 4th grade. Judy was one of the nicest people I ever knew. Condolences to her family and friends......Jimmy Epps

11/01/17 08:29 PM
#65

I am so sorry to hear about Judy James' death. Judy was my first girlfriend (eighth grade); the first girl who I kissed. As you can tell, I still remember her and always will.
11/02/17 03:22 PM
#66

Wow! Who can forget Judy? I ca still see her lovely, always happy face! Bless you, girl - you did great things in your life.

Also, good to hear from Jimmy and Mike. Soon as I see your names, I see your faces, just like when we were at Crossland.

Take care all of you and may the following years of your life be healthy and happy.
11/02/17 07:33 PM
#67

Great to hear from so many of you with memories of Judy! I was 8 when I moved into the home next door to her and it was great having a girl to pal around with. Some of my favorite memories are all the fun we had in the summers - Kick the Can after dark, badminton, softball, board games, and a little later, swimming in their new pool. Louise, I remember the dance lessons - I didn't participate but I remember Judy practicing her tap dancing. Her mom was a great seamstress and I think she may have sewn recital costumes.

Jimmy, thanks for posting the class pictures from Camp Springs Elementary :)

I've spoken with Judy's sister, who says she passed away on Oct 11. The family is having a memorial service in Tampa on Nov. 9, but I have been unable to find specifics online. I'll share anything I can find out.
11/02/17 09:26 PM
#68

Dear friends,

my thoughts and prayers go out to the families of Judy James, Coe Anderson and Don Solano. I have only good memories of all three of our classmates, may they Rest In Peace. Thank you all for sharing your wonderful stories with the rest of us, and Jimmy, your class photos are great! I didn't move to Camp Springs until the 7 th grade, how great that you all grew up together starting in elementary school! So many familiar faces! I'm proud to be a member of this great class of '71! Sadly we've lost so many classmates over the years, so let those of us who are left make every moment count. ❤️
11/03/17 09:23 AM
#69

WOW, I am so sorry to hear of the passing of so many classmates. Its really an eye opener. I remember most of them, but the ones that I remember the most were Robert Sladen and Donald Solano. Robert was such an easy spirit who had a smile for just about everyone. One of the kindness people I ever knew. As for Donald, I do remember him fondly---he was my first "crush" and good friend. With his dark hair and tanned skin, I thought he was really cute! I am so glad to have known these two and the rest of our classmates. They were all taken way too soon and had a lot of living to do..... R.I.P.
06/24/18 02:17 PM
#70

Hi All, I have really enjoyed seeing the pictures of all who went to the golf benefit! I had to get my '71 yearbook and had the best time looking up classmates' pictures. Wow, time has sure flown by but you all look great! Looks like you all had fun! I recently went to Palm City, Florida to see Cindy Graham (Willias) and we had a fantastic visit! Went to the beach, ate at excellent, fun places while enjoying the beautiful scenery, lounged in her pool, and even watched old movies! We shared lots of great memories and enjoyed a wonderful time together. Last week I was so happy to hear from Linda Stout (Dobrowski)! She was driving through where I live in Clayton, NC on her way home to New Bern. We met at a diner and had a fabulous time reminiscing and sharing family pics! We could hardly believe it has been over 40 years since we were at a reunion! We are going to meet again soon~and won't let much time go by this time! Hope you all are doing well! Would love to hear how you're doing. Take good care!
06/24/18 02:41 PM
#71
04/15/20 11:14 AM
#72

Hope everyone is well and riding the storm out.

Still down here in Florida, although the sound biz is kaput right now I have found a number of - well the wife found most of them - honey do's to keep me busy.

Hope all is well for all you fellow Crossland graduates and your families.

Dave
04/13/21 11:43 AM
#73


Hello to all Class of '71 Cavaliers! As you know, our 50th graduation anniversary is on June 5, 2021!
I am reaching out to see if anyone (or who) would like to get together for a special reunion!! We so deserve to enjoy a wonderful time celebrating US!

Any comments, suggestions are so appreciated and I hope that we can get this time together scheduled!
Best wishes, Cheryl
04/14/21 07:39 AM
#74

Where is the get together? Is it in the DC area? I would like to come to a celebration of our 50 years! Wow!
04/14/21 11:02 AM
#75

Hmmm - "as we know"? Did I miss some announcement about June 5th? Unfortunately we will be out of town on that date.
04/14/21 11:15 AM
#76

I could ve interested as well!

Dave
04/14/21 12:14 PM
#77

I'm interested in attending a 50th reunion
04/15/21 11:53 AM
#78

I'm interested in attending. Are there any details posted anywhere?
04/16/21 12:28 PM
#79

Hello All! I would love to attend our 50th reunion! I look forward to hearing more details! Until then, stay well!
04/16/21 01:46 PM
#80

I am in the process of contacting several of our former classmates and fellow Cavaliers

let's try and figger out a plan.

Dave Fletcher
04/16/21 09:33 PM
#81

Is this the virtual reunion that I've read about several times, it is scheduled for the 5th of June as well.
04/17/21 07:35 AM
#82

Hello Class of 1971, this is Doug Guinn, class of '72. So much has transpired since the last reunion and I appreciated being included in the posts. Kudos to whoever runs the website, top notch job!
04/17/21 05:00 PM
#83

I was hoping for something more real than the computer screen, but we'll have to see how everyone feels about that.
All help would and will be greatly appreciated by myself and all that attend I am sure.

There is a rumor of a July 2nd virtual reunion up on Classmates as of today at least, don't know how long that's been there, I only became aware of it today.

I have started reaching out to others that are from previous or later classes who hung with myself and others from our class. More on that later.

Ideas??

Dave
05/04/21 01:42 PM
#84

Interested in attending the '71 reunion in person. I am tired of all the virtual meetings.
05/05/21 11:26 AM
#85

Are we on for June 5th as I don't have any events scheduled and would love to attend?
05/05/21 05:55 PM
#86

Hi Classmates! Pat O'Connell is heading up the committee to plan our reunion. The planning was delayed due to concerns of covid, vaccinations, etc. I hope to hear from Pat soon and hear the progress. I think the date will be late August - early September. Sounds exciting! Take care.
06/05/21 05:50 PM
#87

Just want to say to my fellow 1971 classmates~ HAPPY 50TH ANNIVERSARY OF OUR GRADUATION DAY!!
Wow, it's hard to believe it has been 50 YEARS! So much time and so many memories... Just saying hello and wishing you all well. Take good care!~ Cheryl Prohaska ❤️💖