Crossland High School Class of 1971


Home of the Cavaliers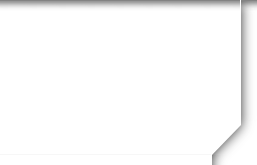 Message Forum
Welcome to the Crossland High School Class of 1971 Message Forum.
The message forum is an ongoing dialogue between classmates . There are no items, topics, subtopics, etc.
Forums work when people participate - so don't be bashful! Click the "Post Response" button to add your entry to the forum.
09/23/22 01:51 PM
#142

I's like to add my thaks to Doug, John, Wendy, and pat Hankins and all those who put this shindig together. It waas a lotof fun--wish I could have been in two places at once. Sorry to have missed the dinner. The boat ride was really nice.

Some have asked about my art (shamelss self-promotion). I am in Printmakers Inc., Studion#14 at the Torpedo Factory in Alexandria, VA: https://www.tfpi.org/artists.html (at the bottom of the pageis the artist scchedule). I am usually there on Mondays.

Pam (Brown) Day, aka. Big Pam Brown
09/25/22 03:50 PM
#143

I missed the 51st Reunion, even tho I had planned to attend.

Doug told me that classmates would like to get together more often. So, I propose that we meet at the restaurant in Clinton, called Mama Stellas on Saturday, November 5, at noon. It is a great Italian Restaurant.

So, let me know what you think. I will call the restaurant and find out how much notice we need to give them for a big crowd.

Sandy Shaffner
09/27/22 03:51 PM
#144

I could fly in for a weekend after wedding season😀
10/01/22 08:41 PM
#145

Hey all.

We really enjoyed the reunion. Doug and crew did well. Had a ball.

As of today, we are all safe here. Ian made a lot of noise and dropped a lot of rain, but we - in Lakeland - were on what only can be referred to as the good side of the storm.

Some of you met my Daughter Melissa at the 50th. She is now deployed to Fort Meyers as a part of the Polk County Sherriffs Office resonse to hurricane Ian. Please keep her and all the others who have suffered such great loss in your prayers.

If you'd like to do more, please donate to the state's disaster fund at:

Be well and think of our friends in North and South carolina who are now entertaining the remains of this disasterous storm.

Dave
10/07/22 11:49 AM
#146

Well, we had a fire alarm jobsite in Port Charlotte. We got notification yesterday that the job was cancelled as the building we had pre-wired is gone.

Melissa took this photo. In the foreground is a "Walk bicycles on Sidewalk" sign. Behind that is a trailer with a small boat next to it. Then your attention is drawn to the 50-foot fishing trawler "Kayla Nicole," sitting atop yet another trailer. This is a trailer park, miles from the ocean.Just another example of the devastation in Fort Meyers.

Dave and Melissa
11/13/22 12:56 PM
#147

To all local classmates or those possibly in MDV area traveling:

Greetings to All, Hope you are enjoying the Autumn season. Most of our leaves in the mountains have now fallen off the trees and it's time for fall clean up and winterizing. I am planning another trip down the Mt and into sea level territory. Monday November 21, I'll be cathcing up with Pam Day Brown at the Torpedo Factory in Alexandria VA at about 11 AM to do some holiday shopping, lunch and fun conversation. Later, same day looking forward to catching up with Pam S. Brown at Pupatella restaurant, In Arlington VA, famous for their authentic Neapolitan Pizza. (Pam has not confirmed a time, but I'm thinking about 14:30, 15:00)

The majority of you are enjoying your freedom. I'm inviting anyone who is available, especially those in Northern Va. , or those who can venture over the bridge to come join us. It would be marvelous to see you. No need to RSVP, just show up. If you want to contact me , you know I'm available at 301-639-4220, call or text and dstanman92@gmail.com.

Have a blessed Holiday Season

Dougie
11/14/22 08:11 AM
#148

FYI, I am in Printmakers Inc., Studio 14.

It would be great to see you. I might be able to do a simple demonstration for you all.

Pam Brown Day
11/14/22 09:50 PM
#149

It's at times like this that I wish I still lived in the area! I would definitely visit Pam at the Torpedo Factory, and then join y'all for pizza afterwards. ***sigh***. Y'all have fun!!😄💕
11/15/22 08:48 AM
#150

So plans are finalized for Monday November 21st day trip to Northern VA.

11 AM meet up with Pam Day Brown at Torpedo Factory 105 N. Union St Alexandria VA 22314 , Studio 14 Printmakers Inc for a demonstration, gallery gazing, and lunch with Pam.

Later same day,

Meet up with Pam S. Brown 4:30 PM (1630) at Pupatella's South Arlington location, 1621 S Walter Reed Dr. Arlington Va. for in Pam's words " closest cuisine to being in Italy" I'm going to have to try their Eggplant Parmagiana Pizza or whatever Pam recommends. I figure we can hang out until the rush hour traffic around 495 subsides.

Hoping other classmates and friends can join us for one or both meet ups.

Take care, stay well and blessings to all.

Dougie

301-639-4220

dstanman92@gmail.com
11/16/22 04:01 PM
#151

Doug, Pam

I'll be in Alexandria that day as well. I'll be there at he studio at 11.

Thanks

Ron Roys
11/17/22 12:19 PM
#152

I will try to make the Pizza meeting as well. I think I may not be able to fit in the Topedo factory thing though.

Joe

202-679-5078
11/18/22 03:58 PM
#153

Hi All, I will be in town March 1-5, staying at Hotel Indigo in Old Town! Please say Hi to Pam S Brown for me😀>
11/23/22 07:25 PM
#154

Hello classmates and friends, The sun has just set over the mountains here in Western Maryland on Thanksgiving Eve. As I reflect on the last two years I want to tell you I am Thankful for the reconnections I have made with all of you. This past Monday I spent a good part of the day in Pam Day Brown's studio at the Torpedo factory. She is an accomplished artist. I had to buy a piece of her work for my wife of 45 years, (11/19/1977). I spent more quality time with Ronnie Roys, Tom Urman and Mike Parvis in the studio watching Pam's art demonstration and eating lunch with a few good friends, than the 3 years we attended CHS together. It was remarkable. Later that day I met up with Pam S Brown and Joe Volenakis at one of Pam's favorite Pizza places in Arlington, Va. , Joe and I agree, "That's damn good pizza". The wine paired well with it.

I enjoy the stories that connect us from years at CHS till now. I learned that we have extrodinary commonality. Some of you it's great to really finally know you, and others we are catching up from where we left off, half a century ago.

I want to thank you all for sharing your favorite pieces of your history with me these past 2 yrs. . I find many of us have joy in celebrating our success', and empathy for each other's struggles, because we have the common bond of pre-adulthood experiences at CHS. Thank you for the sacrifices you make to come to our past annual gatherings, and for the spur of the moment get togethers. Thank you for your phone calls, e mails, texts and posts on this site. I really do cherish these times in our later years we are spending together. Laughing together keeps us young.

Please keep connecting for coffee, lunch, dinner or an activity somewhere. I've seen the classmates making themselves available to connect, if you just let us know of something you would like to do, an occasion you would like to celebrate, or you are in the area for a few hours. I also think there will be continued annual gatherings ahead, as a committee will be working together.

Blessings to all of you this Thanksgiving and the Hoilday season. Hope to see or hear from you soon.

Stay well, be safe

Doug

301 639 4220

dstanman92@gmail.com
11/24/22 08:17 AM
#155

Thanks, Doug, for your heartfelt message. It was a pleasure to spend time with you, Ron, Tom, and Mike. We did learn a lot about each other! Let's keep it rolling. Thaks for organizing these get-togethers. It means so much. Happy Thanksgiving to all my Crossland classmates.

Pam Brown Day
11/24/22 11:49 AM
#156

Happy Thanksgiving to one and all!
11/24/22 01:58 PM
#157

Thank you for all of your efforts to help us reconnect and share our life experiences, Doug. I agree that there is a special bond even between those of us who hardly knew one another back in the late 60's and early 70's. If for no other reason we have much in common through growing up and forging ahead with our lives during those turbulent years. Happy Thanksgiving!
12/03/22 04:37 PM
#158

I just heard from Robert (Bobby) Goldenberg!! He's on facebook as Robert Goldenberg Dds.

I sent him the link to this site and told him we'd all love to see him next year at the reunion.

I am blown away. Can't wait to see him!

Dave
12/22/22 07:18 PM
#159

Hello Classmates and Friends, It's dark and still raining in Middletown , Md. Unlike last month, I can't see the mountains. But there is hope as the days have started getting longer again, so Happy Winter Solstice.

So many of the classmates have bithdays in December, and I want to shout out to wish all of you a healthy and happy new anniversary.

I just finished up a batch of Dougie's renowned German Potato Pancakes (latkes) to celebrate the season. Yes Rod, they are better than Hot Dog cassorole. Just ask the folks that worked at Tucker Road Rec Center in the Fall/winter of 1978.

I am thrilled to announce that I will be celebrating Joe's birthday on 12/24 with him, Pam S Brown and other friends that normally celebrate with him at about 2pm. at Tunnicliff's Tavern, SE DC. He has invited all of us that are available. Yes , I am sure most of you already have plans, because of traditional things you do with family and friends. Many of you have probably traved out of the DMV area. But if you have an hour of unscheduled time, and can come down, I'll buy you the first round of hot cider, spiced rum, or whatever beverage you desire. Heck, I'll even buy lunch or dinner for anyone that comes over and tells me what my favorite song by Queen is. ( I'll bet Dave Fletcher knows)

Lastly, I've have been hearing faint rumors or rumblings about planning a get together in 2023. That's very probable,​ because there is now a committee. I've made a list of classmates that told me they would help after our last gathering, and from the post event survey. I wiill be in touch.

I wish everyone a safe, healthy, happy and the merriest of holiday cheer with family and friends. Happy New Year , Continued Blessings to all in 2023.

Warmest regards,

Doug
12/23/22 12:00 PM
#160

Happy Holidays, Everyone!
12/23/22 01:08 PM
#161

Wow, Tucker Road (often referred to as Rucker Toad) haven't heard that name in a while! Listened to many a local band there back in the day. Happy holidays all and a good New Year too.
Bob
12/25/22 09:06 PM
#162

Tucker Road Community Center!

"Big Mac" Wilkerson was the man in charge there. He and I worked together doing bands there. Scott Wayhab, Nick Meman and I had our first gig there. (pig)

The Bouys played there as well (Timothy - the song about the mining disaster).

Had lots of fun there for sure.

Anyway, Merry Christmas to all!

Dave
12/25/22 09:16 PM
#163

Big Mac also ran the Hilcrest Heights rec center. Took me a few to remember who the kid was over there.

Luther Vandross.

Yeah, him.

Dave
01/15/23 05:27 PM
#164

Greetings Classmates, Spouses and Friends,

I hope everyone is easing into 2023 well. For the majority of us, we are wrapping up our seventh decade, Congratulations!

Writing on the eve of our nations celebration of M.L.K. A few quick memories pop into my head. 55 years ago, this coming April, MLK was assasinated. I remember standing at the bus stop at Brinkley Road, on the morning of April 5th with Larry Barrett. He was sharing the sad and devastating details in the moring newspaper with me. Larry went off to R. B. Taney JHS, and I to John Hanson JHS.

I remember just a brief 60 years ago, this coming August, the same extraordinary leader led a march of demonstrators to Washington DC, of approx 220,000 people. That was just a 10 mile drive from most of our neighborhoods. I remember at the age of 10, my father driving me down past the Tidal Basin towards the Lincoln Memorial on Independence Ave SE DC., and witnessing the masses of people peacefully expressing their concerns of our nation. Our generation will also never forget where we were , in November that same year, having our school day interrupted with the announcemnent of the assasination of JFK. I was sitting in the same classroom as Lucy Peterkin, and Linda Potts at Forrest Heights Elementary. It is remarkable what we have experience in our 70 years, and many of the mysteries are still unsolved.

Moving on, it was this time last year the planning for our 51st get together was started. It was a long process. From the post survey of that event, many of you expressed the planning for event #52 to continue. I'm looking into my Romper Room Magic Mirror, inherited from Ms. Molly when I started teaching in 1975, and I will be calling on you folks. So, lana, Susie, Davey, Kenny, Angie, Jan, Chris, Rita, Vikki, Mikey, Debbie get ready. Ahhh, the fun begins! If a committee assembles, we will be back in touch with you, with hopefully interesting and exciting news for all to start planning a visit to the DMV area, or elsewhere , this coming September.

Stay well with coninued blessings.

Please feel free to reach out with any comments or ideas. Love to hear from you

Doug

301-639-4220 dstanman92@gmail.com
01/15/23 07:34 PM
#165

I remember that well. It had been a bad year for me, as I had lost a friend - Larry Teacher - to what was a very preventable incident dureing the summer. Please, dear God, if you own guns, keep them unloaded with a trigger lock on them which only you have the key to and in a real gun safe. Larry had found his father's 45 caliber hand gun and in twirling it, it went off and he died as a result.

I had been looking for Larry when the first day of school started and he wasn't there. I already had a feeling of dred when the principal at Temple Hills Elementary came on the PA system. He told to us - while crying his eyes out - the story and emplored us to keep our hands off guns.

Years later I was one of the soundmen involved with - while working for National Sound - the Million Mom March. For those of you who didn't attend or know of this event, It was an event hoping to raise awareness of gun safety.

A teacher from Columbine High School was the first speaker. Her telling of the story of how she'd led the students into what she thoughtwas a room of relative safety, turned out to be a killing ground. She was the first person shot and had to lay there wounded on the floor while the perpetrators killed the kids under her protection in the room.

Needless to say, there wasn't a dry eye on the mall on any of the 750,000 or so participants. There was a "Wall of Rememberance and I left Larry's name on it in honor of our friendship and his loss to a hand gun.

Then, in November, the same crying voice came on the PA to tell us that JFK had been shot. He played the radio over the PA only stopping on the annoucement that JFK had died.

Now all of you who know me know that music is important to me. No that day. When the music teach Miss V. came I just put my head down on my desk and refused to participate. She sent me to the office.

I sat there on the bence with the heater under it running full bast baking until I was called into the office. The principal and I just sat there staring at each other until we simultaniously broke into tears and remained there crying until the busses were called.

Please be careful with your guns. someone's life coud depend on it.

Dave
01/15/23 07:36 PM
#166

Now that I have gotten off my soap box, I will be proud to be a part of planning the 52 reunion.

Dave

davef541@yahoo.com

813-322-5161