Crossland High School Class of 1971


Home of the Cavaliers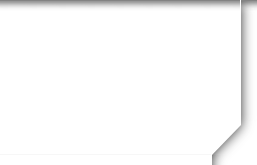 Message Forum
Welcome to the Crossland High School Class of 1971 Message Forum.
The message forum is an ongoing dialogue between classmates . There are no items, topics, subtopics, etc.
Forums work when people participate - so don't be bashful! Click the "Post Response" button to add your entry to the forum.
04/13/21 11:43 AM
#73


Hello to all Class of '71 Cavaliers! As you know, our 50th graduation anniversary is on June 5, 2021!
I am reaching out to see if anyone (or who) would like to get together for a special reunion!! We so deserve to enjoy a wonderful time celebrating US!

Any comments, suggestions are so appreciated and I hope that we can get this time together scheduled!
Best wishes, Cheryl
04/14/21 07:39 AM
#74

Where is the get together? Is it in the DC area? I would like to come to a celebration of our 50 years! Wow!
04/14/21 11:02 AM
#75

Hmmm - "as we know"? Did I miss some announcement about June 5th? Unfortunately we will be out of town on that date.
04/14/21 11:15 AM
#76

I could ve interested as well!

Dave
04/14/21 12:14 PM
#77

I'm interested in attending a 50th reunion
04/15/21 11:53 AM
#78

I'm interested in attending. Are there any details posted anywhere?
04/16/21 12:28 PM
#79

Hello All! I would love to attend our 50th reunion! I look forward to hearing more details! Until then, stay well!
04/16/21 01:46 PM
#80

I am in the process of contacting several of our former classmates and fellow Cavaliers

let's try and figger out a plan.

Dave Fletcher
04/16/21 09:33 PM
#81

Is this the virtual reunion that I've read about several times, it is scheduled for the 5th of June as well.
04/17/21 07:35 AM
#82

Hello Class of 1971, this is Doug Guinn, class of '72. So much has transpired since the last reunion and I appreciated being included in the posts. Kudos to whoever runs the website, top notch job!
04/17/21 05:00 PM
#83

I was hoping for something more real than the computer screen, but we'll have to see how everyone feels about that.
All help would and will be greatly appreciated by myself and all that attend I am sure.

There is a rumor of a July 2nd virtual reunion up on Classmates as of today at least, don't know how long that's been there, I only became aware of it today.

I have started reaching out to others that are from previous or later classes who hung with myself and others from our class. More on that later.

Ideas??

Dave
05/04/21 01:42 PM
#84

Interested in attending the '71 reunion in person. I am tired of all the virtual meetings.
05/05/21 11:26 AM
#85

Are we on for June 5th as I don't have any events scheduled and would love to attend?
05/05/21 05:55 PM
#86

Hi Classmates! Pat O'Connell is heading up the committee to plan our reunion. The planning was delayed due to concerns of covid, vaccinations, etc. I hope to hear from Pat soon and hear the progress. I think the date will be late August - early September. Sounds exciting! Take care.
06/05/21 05:50 PM
#87

Just want to say to my fellow 1971 classmates~ HAPPY 50TH ANNIVERSARY OF OUR GRADUATION DAY!!
Wow, it's hard to believe it has been 50 YEARS! So much time and so many memories... Just saying hello and wishing you all well. Take good care!~ Cheryl Prohaska ❤️💖
08/25/21 03:59 PM
#88

Attention All Classmates, Friends, and anyone linked to the CHS class of 71. We are nearing 18 days away from the start of the 50th Reunion party week, so well and thoughtfully planned by our host, Pat O'Connell. He is trying to make this as welcoming , accomodating and special for everyone who wants to attend, one, or all of the activities from 9/13-9/16/2021. If you haven't already, please review the posting on the side column for the weeks activities and times of the 50th reunion.

Pat is getting close to finalizing a count for the picnic, which is catered at a park in Annapolis, MD on Wednesday 9/14/2021 and the Gala Dinner, at a spectacular venue on 9/16/2021. For folks just planning to drop by for a happy hour or harbor cruise, no count is needed. Please feel more than welcome to surprise us with your presence.

If you have not sent in your reservation form, please do this quickly, or please contact Pat by phone 301-785-4071 to inform him of your intent to attend the picnic and or dinner, and then send in your form with the fee requested. If he does not answer, please leave a message A dinner entree also needs to be indicated for each person on the form. If you are only attending the picnic and plan to eat, and not the dinner, please let Pat know.

50 years is a unique milestone. I want to congratulate and thank you for all of your contributions and sacrifices you have made to your communites and families. I am proud to be a part of an amazing group of individuals. I hope to see many of you. We realize many of you are at a great distance, and are making plans to attend. We realize the efforts in doing so, and apprieciate you. It is not an easy task. For those that are finding it difficult, and have barriers in attending, we will miss you, please stay in touch.

Respectfully, your friend and classmate

Doug Silvern
09/17/21 06:45 PM
#89

Post 50th Class Reunion comments and impressions.

I want to thank my fellow classmates, their spouses, faculty and frends of the Class of 71 for a roaring good time. My wife said it best when she said she felt "an electifying amount of energy" throughout the entire event that she experienced as an attendee. There was only about 10% of the graduating class, and other peer associates that could participate at this time, but it was a magnificent representation or our entire class. Those that could not make it, for whatever reason , you were deeply missed. For the folks that traveled great distance and expense, I find you extrodinary. We all owe Mr. Pat O'Connell a great deal of gratitude for the time, and energy he put forth in planning this memorable and remarkable week of activities. What I find most interesting is that for the majority of our lives we do not spend time together, but when we do ,even for the small percentage of time that we shared in the Crossland community from 1969 to 1971, we have an amazing and unique bond. Dr. Vest shared a sentiment, the Class of '71, "We Broke The Mold!" I hope to use this past week of interaction with many of you as a springboard for continued social engagement, and not wait extended periods of time to get together. I apprieciate each and every one of you.

sincerely,

Doug Silvern
09/18/21 11:24 AM
#90

Yes - Thanks so much to Pat and the team of people that pulled off this event. I know it was a lot of work, but it provided all of us with a unique and memorable experience. The golf outing on Thursday morning was truly amazing - when I discovered I had been assign golf cart #71. Crazy!
09/18/21 11:26 AM
#91

Well said, Doug!
09/18/21 02:18 PM
#92

I agree Doug . Both you and Pat did a great job !
Ginger
09/18/21 02:18 PM
#93

Candice Bergert (Van Iderstine)

Totally agree that Pat did a great job. I did not attend the dinner because of Covid concerns and I really appreciate that there were so many other opportunities to re-connect with people. I enjoyed the picnic. Awesome organizing, Pat! Thank you.
09/18/21 05:30 PM
#94

Wow is all I can say. It was a splendid time for me and my family and I got to see a bunch of great people!!

It is a memory I will charish forever!

thanks again Pat and Doug for the time and effort you put into making sure the drive from Florida teeming with anticipation that was in every way exceeded!!

Doug was the perfect DJ. No one else could have even come close.

Thanks to all for a wonderful time and outstanding memory!!!

Love, Dave, Lori and Melissa
09/19/21 11:05 PM
#95

Greetings Class of 71~~

I totally agree with everything you said, Doug, and more! When I think back on this past week, it can be summed up in one word...JOY! It was wonderful seeing everyone and catching up....and we have you, Pat, to thank for this wonderful week! You did an amazing job of pulling everyone together with the great venues, great food, and most of all, great company...and it was appreciated by all!! It was fun recalling old memories, as well as making new ones! I'm already looking forward to the next gathering!

Wishing all those that attended, and all those that were not able to attend, good health and much happiness! Until we meet again, Rita
09/20/21 03:32 PM
#96

As a front line provider still I was unable to attend. Prayed for event to be a blessing for all who attended. Dr. Deb Brown Cannon
09/20/21 11:50 PM
#97

OMG I had an amazing experience for my first ever reunion! Pat, Doug and Jeff Loren made my trip from MVY to DCA and on to Annapolis and back to DCA a magic carpet ride of memories! Doug Loren offered to meet me closer to his hotel, but surprised me at the DCA Metro station when we we texting and looked up to find ourselves next to each other! Although I did not gratuate from Crossland as my dad got transferred to Wright Patterson, disappointed to attend my junior and senior years away from my peer group and in a cultural wilderness I was so renewed to reconnect from my friends from Camp Springs Elementary, RBT and freshman Crossland classmates! I was so happy to see my tomboy neighbor and dear friend Pamela Brown, but missing Bridget Cleary and Joyce Carpenter. Please feel free on contact me at 508-292-8432 to stay in touch...Love!