Crossland High School Class of 1971


Home of the Cavaliers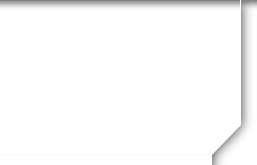 Marilyn Dienst Berko
Profile Updated:
September 26, 2016 | | |
| --- | --- |
| Residing In: | Tumwater, WA |
| | |
| --- | --- |
| Spouse/Partner: | George Berko |
Children:
Sean, born 1983; Ryan, born 1986; and Marissa, born 1991. Two grandchildren, Hayden, 12 and Skylar, More…

8.
Yes! Attending Reunion
Comments:
I attended the 25th reunion many years ago, but apparently fell off the radar since I did not graduate from Crossland (moved to Brussels, Belgium in my senior year). I hope I'll hear about upcoming events sooner as I might be able to attend. Since I spent 5 years in Camp Springs, I felt more of an affinity to the Crossland class of 1971 than to my own senior class. I have lost touch with nearly everyone, but would like to find out what people are up to.

I have lived in Washington state since 1997. I have been a pediatrician since 1990. My children are all grown. I have been happily remarried to George Berko since 2004. He is now retired, and I will do so in a few eyears.

We live on a few acres with horses, dogs, cats, chickens and a big garden. Around all our chores, I do yoga, ride some ( less than I would wish) and read avidly when I don't fall asleep doing so. George cooks great meals for the two of us and friends when they drop in! We went to Haiti to work for 2 weeks in April 2010 and I returned there in July 2011. I also did some volunteer work in Guatemala. I have been working on an MPH at the University of Washington part time since 2011, but major family health problems slowed me down. Now I am working locums tenens (substituting) part time in rural Washington, Oregon, and New Mexico and trying to finish that Masters. I hope to reconnect with friends and family, travel more, sleep more(!), trail ride, garden, and generally enjoy life!
I would still love hear to hear from anyone who still remembers me! Or I am on Facebook! Marilyn After so many years away from Camp Springs ( left there in 1970, back only once briefly) everyone has unfortunately become more and more vague in my memories. But I immediately could picture Judy, always smiling and always kind. I am sorry for her passing, and wish her husband and children all the best.
Posted on: Sep 03, 2017 at 9:50 PM
First of all, a wonderful happy birthday to you Terri! One day late, sorry! Terri and I connected a couple of weeks ago, in Portland, OR, where she and two of her children and several grandchildren live. She is a baker at a cute little coffee shop/pastry shop/sandwich place where we spent a couple of hours reminiscing. We had seen each other only once since 1970, for a few hours in DC. There is a lot of catching up still to be done!
Since I live in Olympia, WA, only a couple of hours' drive north, I am hoping to renew the friendship. Here's my picture from the 1970 yearbook and the most recent picture I have of my husband and me from 4/2017.
Posted on: Apr 29, 2017 at 7:18 PM
Hi all. I am seldom on this site. Lock myself out all the time. Anyway, it's hard to believe we are all this old. We have had some major family health problems and other preoccupations for the past several years but are getting back in the groove. Still living outside of Tumwater WA, still working part time though my husband George is retired. Kids grown, mostly doing well. A couple of grandkids, one close by, another on the East Coast. We try to stay active to the extent that our aging bodies allow. Would love to hear from anyone who still remembers me!
Posted on: Apr 29, 2017 at 7:07 PM
Sorry we have fallen out of touch. How are you enjoying Portland? A fascinating and diverse and . " wierd" place with a LOT of rain ( and sometimes ice and snow), especially this year! George and I are still living in Tumwater ( about 2 hours N of you) and I have been travelling for work. Currently working in Hermiston OR about 2 weeks/month. We are thinking of retiring to Bend in the next 1-2 years. All the best to you and your family. Hi Bradley. Hope you are well. I occasionally get on the Crossland site. I live in Olympia Wa, married, 3 grown children. My sister Kathryn, who you probably remember, lives in the Bay area with her husband Howard, no kids, retired but still actively hiking, etc.
Posted on: Apr 06, 2015 at 2:57 AM
Hi Rita! Well it has been a LONG time, but I still remember you, though I don't know what has happened to you over the last 45 years! I think I did hear that you had gotten into the theater. Is that so? Hope life has been good to you! Wishing you a belated happy birthday! Amazing to have reached this age, isn't it? Marilyn (Dienst) Berko Posted on: Mar 01, 2015 at 4:34 AM Rita-Sorry I missed wishing you a happy birthday a few days ago. Nice to see your photo. I only made it to one class reunion many years ago, and even then had trouble recognizing people. It is amazing we have gotten to this point in our lives, but I hope life is treating you well! I have been living in Olympia, Washington since 1997, still working, but thinking of slowly cutting back. I am in touch with Leslie (Groff) Weaver and hear from Terri Lee Burke very occasionally, otherwise am out of the loop. Be well!
Marilyn Berko ( formerly Dienst)