Crossland High School Class of 1971


Home of the Cavaliers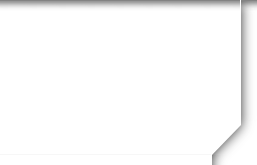 2022 Reunion Survey
Planning Crossland '71 Annual event for 2022
Classmates and friends, 2022 is going to be the 51st Anniversary. Many of you have indicated that you would like to see our traditional get together continue. If you missed our 50th I am truly sorry. It was an amazing event. With your assistance I will work on planning the 51st reunion. It won't be as grand as the 50th, but will give us all another opportunity to celebrate another year together. I need your input!
Please complete and return the online survey by Jan 30, 2022 so the event can be something that many of us will attend and support.
Please make sure your email, phone, and address information is current within our CHS 71 website so that we can contact you for future information about the event.
If you prefer to mail form back: Doug Silvern 9 Groff Court, Middletown, Md 21769 or feel free to call with input and information 240-772-0732 or email me at douglas.silvern@sheppardpratt.org
Regards,
Doug
You must be a member to submit this survey. If you are a member please log in first. You can't submit this form until you've logged in.
| | |
| --- | --- |
| 1) | On a scale of 1 to 5 as 5 being most likely and 1 being unlikely, how likely would you attend a get together in 2022? |
2)
What type of event would you like to see ?



| | |
| --- | --- |
| | A multi-day event to include a variety of activities (happy hour, golf outing, lunch, dinner) |

| | |
| --- | --- |
| | Golf outing with lunch to follow |

| | |
| --- | --- |
| | Other...please describe in comments at the end |
3)
Preferred location for the event?



| | |
| --- | --- |
| | Virginia or West Virginia Mountains |

| | |
| --- | --- |
| | Venue located near area airport |

| | |
| --- | --- |
| | Other...please describe in comments at the end |
4)
Would a resort type venue with accommodations and other recreational activities interest you?

Yes No
| | |
| --- | --- |
| 5) | What time of year do you prefer to attend an event? |
| | |
| --- | --- |
| 6) | What could we do to make it easier for you to attend? |
| | |
| --- | --- |
| 7) | Please provide any additional comments or suggestions... |