Crossland High School Class of 1971


Home of the Cavaliers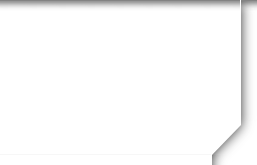 In Memory
Francine Kaval
Francine Marie Kaval, 53, of Waldorf died Jan. 27, 2007, in La Plata.
She was a paralegal with the law firm Jones, Day, Reavis and Pogue in Washington,
D.C. She graduated from Berklee College of Music in Boston, Mass. She was a
pianist and a lover of the arts. She was instrumental in her son B.J.'s musical
direction. She enjoyed entertaining and loved exotic flowers.
Born Dec. 12, 1953, in Dayton, Ohio, she was the daughter of the late William G.
Kaval Sr. and Frances Hackendorf Kaval of Upper Marlboro.
In addition to her mother, she is survived by her son, Benjamin James Kaval-
Maerro; brother, William G. Kaval Jr. and his wife, Barbara; sister, Lucille A.
Mamazza and her husband, Robert; eight nieces and nephews; and 17 great-nieces
and nephews.A memorial service was held Jan. 31 at Our Lady Help of
Christians, Waldorf. Memorial.