Crossland High School Class of 1971


Home of the Cavaliers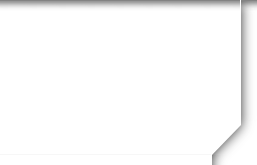 In Memory
Susan Grinder
We are sad to learn of the Sept 3, 2020 passing of Susan Grinder at age 67 from pancreatic cancer. Her obituary is copied below.
Susan Lynn Grinder born April 9, 1953, was the third born of seven children of Vincent and Abby Grinder. She was predeceased by her parents, Vincent and Abby, and her sister Theresa and brother Steven. She is survived by her sisters Diane and Jackie, her brothers Vincent and Jimmy, her nieces Victoria and Morgan and nephews Christopher, Joseph and Thomas.

Susan grew up in Camp Springs, Maryland and graduated from Crossland High School. She started her working career for a local Real Estate firm and then moved on to work for the U.S. State Department as an aide to the then Vice President's wife. Most recently she worked as an HR Manager for NARDI Construction in Beltsville, Maryland where she worked for over twenty years.

Susan was a caring and giving person and sacrificed much of her life taking care of family while never asking for anything in return. Over the last few years she was finally free of her previous obligations, and was able to start enjoying life with companionships that we know were dear to her.
Pancreatic cancer took her from us on September 3rd at 5 pm. She passed away in peace at the home of our sister Diane with us around her. Everyone that knew Susan loved her and we will all miss her dearly. She left us all too soon.

A memorial service is being planned as soon as permissible, and we will place the detailed arrangements on this site when they can be finalized.
https://www.kalasfuneralhomes.com/memorials/susan-grinder/4321079/