Crossland High School Class of 1971


Home of the Cavaliers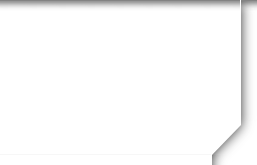 Message Forum
Welcome to the Crossland High School Class of 1971 Message Forum.
The message forum is an ongoing dialogue between classmates . There are no items, topics, subtopics, etc.
Forums work when people participate - so don't be bashful! Click the "Post Response" button to add your entry to the forum.
07/28/22 07:50 AM
#126

Another of our Class of 1971 has died. Carlton "Pete" Kennedy passed away on Saturday, July 23. Some of us also knew him by his other nickname - "Jump". He was diagnosed earlier this year with melonoma. At this time funeral arrangements have not been finalized. If anyone would like more information you can contact me at 240-808-3249. God Bless Pete and may light perpetual shine upon him.
08/22/22 07:38 PM
#127

Hello Classmates, Spouses, Partners and Friends,

We are a little over 3 weeks away from our special Flip Flops and Wine event at North Beach, MD. As I mentioned in previous posts, I knew the Summer would pass quickly, and I hope everyone stayed safe and well. I am super excited about the attendance of those registed for the event. Hope you all are finalizing plans and getting ready for the bash.

It's been great catching up with many of you by phone, texts and email. This is my last appeal to anyone who has been on the fence, and has not contacted me. You have until end of day 8/31, then I have to officially close the books, and start ordering for the venues. For those that have registered, I have sent replies to everyone that has sent in their forms. If there is anything I can do to make your visit with us more comfortable or any accomodation you may need, please let me know.

My contact info has changed so if you did not get that info here it is again:

cell: 301 639 4220

email: dstanman92@gmail.com

See y'all soon

Doug
08/23/22 11:47 AM
#128

Thanks for putting this event together, Doug!
09/02/22 12:44 PM
#129

Hello Cavaliers et al, Jumping on here to Wish everyone a safe and happy Labor Day weekend. Teresa and I are birthday buddy's today. Everything looks to be in place for our exciting Flip Flops and Wine get together.

9/14-9/16.

The pavilion at the Herrington Bay resort , North Beach MD should be decorated and ready for our party by 5:30 PM. (Volunteers encouraged and welcomed to assist earlier)

Remember to BYOB for wine and beer or other adult beverages of choice. We will have several large coolers there.

There will be plenty of dessert , soft drinks and water, Feel free to bring dinner for yourselves if you want to eat at the pavilion or on premises , there are gas grills available. . There is a cafe and a restaurant on premises , if you want to get there early. The beach will be open , but not the swimming pool. There are changing areas and showers available.

The ship for our cruise, if participating, should be ready for boarding by 6:15 PM. ( approx cost $40 p.p. a little more for a tip for Capt Shawn would be nice) The cruise should last approx 2 hours, there will be dessert and beverages on the cruise as well. The pavilion will be available for us until 11 PM, for those that can hang. (take a nap).

Chesapeake Hills Golf Couse in Lusby Md will be ready for us by 10 AM to tee off maybe a little earlier depending on their early league participants. Get there a little earlier to stretch and warm up. They have a good Sr. Rate.

Thursday evening, Skippers Restaurant in Deale, Md is preparing a delicious " happy hour" for us ( cash bar) starting at 5:30 PM on their picturesque dock. They will also be prepared to seat us for dinner after happy hour. A special sheet cake commemorating this 51st year get together is provided for dessert, so save room..

If around on Friday morning we can go for breakfast in Chesapeake beach , just a few minutes away. There is a restaurant, I believe serves breakfast until 1 pm.

Any last minute questions please call or text Doug @ 301-639-4220 email: dstanman92@gmail.com

Stay well and safe, see you all in a couple short weeks.

Doug
09/03/22 12:33 PM
#130

Happy Birthday Doug and Teresa!

We be getting all our "Stuff" together for the road trip north! Can't wait to see all you guys.

They scrubbed the darn launch again. Sombody get in there with some Hubba-Bubble and get that leak fixed!

Dave and Lori
09/03/22 04:38 PM
#131

Happy birthday, Teresa and Doug. Looking forward to the 51st anniversary events.
09/07/22 04:49 PM
#132

We are a week out and there is plenty to do. Sorry I have not kept the list of attendees updated. Let me just say, there are more classmates coming and excited to catch up. Please plan to hang out as long as you can on Wednesday, you never know who may show up.

The folks that came to the 50th reunion, many of you received a lanyard with your yearbook picture and name printed on reverse side. If you are attending Flip Flops and Wine please bring your lanyard if you can locate them. There were some extra lanyards from last year, so folks that didn't get one can claim one. Bring your yearbook pic, I'll bring a label maker .

Mayor, John Flynn of North Beach (livin the dream) mentioned that for those hanging out at the resort there is an excercise room near the pool area that should be available. John also mentioned that there are tennis and pickle ball courts available. Equipment can be checked out at the front desk. It sounded like John put out a challenge.The property and beach area is unique. There is plenty to do in Calvert County.

Remenber the Sunset boat cruise will be boarding at 6:15 PM. Wednesday

Golfers please show up at Chesapeake Hills in Lusby Md by 9:30 am Thursday morning to check in, get your cart. Those at or near resort can carpool.

Happy Hour at Skipper's starts at 5:30 PM

If you want to share any special memories perhaps you can think of:

Your most embarrassing moment at CHS or beyond
Funniest story you can remember
Subject or class you remember and why
An activity you would like to share a story about; Homecomming, a dance, concert, play, field trip, athletic event .
Any Re-occuring nightmares from CHS yrs or after? (the guys in dark suits chasing you, the class you registered to take, but forgot to attend, the final class assignment you forgot to complete)
What is the oddest thing you remember and can't figure out why.

See you at Herrington Harbor and /or Skippers Pier

Any last minute issues or needs please let me know.

Doug

301-639-4220
09/11/22 11:37 AM
#133

It has just come to my attention that former DC Star Guitarist Jeff Avery has passed. I hope to get more details later today and will post them when I do.

Dave
09/16/22 05:09 PM
#134

Made it to Covington Va after the great breakfast this morning and the rest of the events at this year's reunion.

A great time was had by all!

Grover enjoyed himself immensely!
Hope to see you all again next year. Great work Doug, Wendy and John!

Dave and Lori
09/16/22 07:43 PM
#135

Crossland Cavaliers, friends and family of,

We wrapped up another great annual event on the shores of the Chesapeake. I want to personally thank everyone of you that made this event absolutely wonderful through your participation. As a class many of us cultivate closer bonds of friendship, more so than what we may have had 51 years ago. You keep showing the true meaning of being exceptionally caring towards each other. I am overwhelmed and more impressed each year by your outpouring of kindness and the investment of time and resources to come together.

We know some of you that wanted to be with us had circumstances which prevented that. We know your hearts and thoughts were with us, and we wish you all the best, and that you will join us at the next opportunity. The good news is that our spirit of comradery motivates us to continue these events. Stay tuned, for you never know what the next plan will be.

As usual we will post photographs of the celebration. If you attended and can send your photo's to share please send them to Mike Parvis or me, so we can get them on the "Home of the Cavaliers" as quickly as possible for all to enjoy.

. Please reach out. So many of us live within close proximity and have time that we should not wait for major planned events. I'll travel for breakfast, lunch, coffee, dinner, golf, any casual event. I'm sure others will too.

Continued blessings to all of you this year and in the future. Hope to hear from you soon.

Sincerely,

Doug

dstanman92@gmail.com

301-639-4220
09/17/22 08:58 AM
#136

Thank You Doug Silvern and all who worked with him to sponsor the 51st reunion! A great time was had by all!

With the perfect weather- we couldn't have asked for better! The venue was great! Here's to another gathering very soon (next year!!) and I hope that many more cavaliers can join us ! A heatfelt THANKS for sponsoring the event Doug and all! It was great to reconnect with fellow cavaliers!
09/17/22 10:29 AM
#137

Doug, thanks to you John and Wendy for all your planning and hard work! Carol and I had a wonderful time, thanks again Gary P.
09/17/22 04:13 PM
#138

Ditto...Ditto...Ditto...Ditto.
09/17/22 05:37 PM
#139

We had a terrific time talking, reminiscing, and reconnecting. Such a wonderful time seeing friends from years ago. The food was yummy and the scenery on the water was terrific. Thankful for those who were able to come and hope to see more next year. Thanks to Doug and helpers who made it all possible!!!!

Sharon Cleaveland Johnsen
09/19/22 04:30 PM
#140

Thanks to Doug, John, Wendy, and all the attendees who helped make our 51st reunion such an enjoyable event. The venues, boat ride, weather, and food were superb.
09/21/22 01:02 PM
#141

Sorry I couldn't make it this year with events at the facility I manage. Would love to host an event for us on Martha's Vineyard!
09/23/22 01:51 PM
#142

I's like to add my thaks to Doug, John, Wendy, and pat Hankins and all those who put this shindig together. It waas a lotof fun--wish I could have been in two places at once. Sorry to have missed the dinner. The boat ride was really nice.

Some have asked about my art (shamelss self-promotion). I am in Printmakers Inc., Studion#14 at the Torpedo Factory in Alexandria, VA: https://www.tfpi.org/artists.html (at the bottom of the pageis the artist scchedule). I am usually there on Mondays.

Pam (Brown) Day, aka. Big Pam Brown
09/25/22 03:50 PM
#143

I missed the 51st Reunion, even tho I had planned to attend.

Doug told me that classmates would like to get together more often. So, I propose that we meet at the restaurant in Clinton, called Mama Stellas on Saturday, November 5, at noon. It is a great Italian Restaurant.

So, let me know what you think. I will call the restaurant and find out how much notice we need to give them for a big crowd.

Sandy Shaffner
09/27/22 03:51 PM
#144

I could fly in for a weekend after wedding season😀
10/01/22 08:41 PM
#145

Hey all.

We really enjoyed the reunion. Doug and crew did well. Had a ball.

As of today, we are all safe here. Ian made a lot of noise and dropped a lot of rain, but we - in Lakeland - were on what only can be referred to as the good side of the storm.

Some of you met my Daughter Melissa at the 50th. She is now deployed to Fort Meyers as a part of the Polk County Sherriffs Office resonse to hurricane Ian. Please keep her and all the others who have suffered such great loss in your prayers.

If you'd like to do more, please donate to the state's disaster fund at:

Be well and think of our friends in North and South carolina who are now entertaining the remains of this disasterous storm.

Dave
10/07/22 11:49 AM
#146

Well, we had a fire alarm jobsite in Port Charlotte. We got notification yesterday that the job was cancelled as the building we had pre-wired is gone.

Melissa took this photo. In the foreground is a "Walk bicycles on Sidewalk" sign. Behind that is a trailer with a small boat next to it. Then your attention is drawn to the 50-foot fishing trawler "Kayla Nicole," sitting atop yet another trailer. This is a trailer park, miles from the ocean.Just another example of the devastation in Fort Meyers.

Dave and Melissa
11/13/22 12:56 PM
#147

To all local classmates or those possibly in MDV area traveling:

Greetings to All, Hope you are enjoying the Autumn season. Most of our leaves in the mountains have now fallen off the trees and it's time for fall clean up and winterizing. I am planning another trip down the Mt and into sea level territory. Monday November 21, I'll be cathcing up with Pam Day Brown at the Torpedo Factory in Alexandria VA at about 11 AM to do some holiday shopping, lunch and fun conversation. Later, same day looking forward to catching up with Pam S. Brown at Pupatella restaurant, In Arlington VA, famous for their authentic Neapolitan Pizza. (Pam has not confirmed a time, but I'm thinking about 14:30, 15:00)

The majority of you are enjoying your freedom. I'm inviting anyone who is available, especially those in Northern Va. , or those who can venture over the bridge to come join us. It would be marvelous to see you. No need to RSVP, just show up. If you want to contact me , you know I'm available at 301-639-4220, call or text and dstanman92@gmail.com.

Have a blessed Holiday Season

Dougie
11/14/22 08:11 AM
#148

FYI, I am in Printmakers Inc., Studio 14.

It would be great to see you. I might be able to do a simple demonstration for you all.

Pam Brown Day
11/14/22 09:50 PM
#149

It's at times like this that I wish I still lived in the area! I would definitely visit Pam at the Torpedo Factory, and then join y'all for pizza afterwards. ***sigh***. Y'all have fun!!😄💕
11/15/22 08:48 AM
#150

So plans are finalized for Monday November 21st day trip to Northern VA.

11 AM meet up with Pam Day Brown at Torpedo Factory 105 N. Union St Alexandria VA 22314 , Studio 14 Printmakers Inc for a demonstration, gallery gazing, and lunch with Pam.

Later same day,

Meet up with Pam S. Brown 4:30 PM (1630) at Pupatella's South Arlington location, 1621 S Walter Reed Dr. Arlington Va. for in Pam's words " closest cuisine to being in Italy" I'm going to have to try their Eggplant Parmagiana Pizza or whatever Pam recommends. I figure we can hang out until the rush hour traffic around 495 subsides.

Hoping other classmates and friends can join us for one or both meet ups.

Take care, stay well and blessings to all.

Dougie

301-639-4220

dstanman92@gmail.com