Crossland High School Class of 1971


Home of the Cavaliers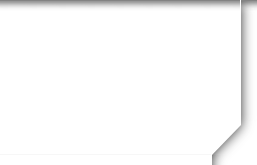 CHS71 50th Reunion
Hope to see you all at the CHS Class of 1971 50th Reunion!
The Crossland High School Class of 1971 50th Reunion is to be held with various events in the Annapolis Maryland area from Monday September 13 to Thursday September 16th.
Click here for list of attendees (updated 9/6/21)
Here is the Itinerary for our 50th reunion:
Monday September 13, 2021
Classmates Travel Day. Arriving in Annapolis and checking in. Here is a link to a list of places to stay.
Click here for a list of suggested hotels and B&Bs in the Annapolis area.
5:00 – 11:00 PM - Social Happy Hour at the Dark Horse Restaurant/Pub in Annapolis, 985 Bay Ridge Rd. This a cash bar affair and we can stay, eat, drink and reminisce until they close after midnight. NO CHARGE TO ATTEND
Tuesday, September 14
12:00 to 6:00 - Picnic at Quiet Waters State Park, Sassafras Pavilion. 600 Quiet Waters Park Rd. Annapolis. This will be a free event with typical BBQ fare at a covered pavilion. NO CHARGE TO ATTEND
6:00 to 10:00 - Social Happy Hour at the Dark Horse Restaurant/Pub in Annapolis, again cash bar. NO CHARGE TO ATTEND
­Wednesday, September 15
11:00 AM to 4:30 PM - Your choice of Harbor Cruises in Annapolis Harbor and Severn River $20 a person. The cruises are optional, there's also lots of great restaurants and things to see and do with our classmates on Main Street in Annapolis.
6:00 PM - Happy Hour at Fleet Reserve, 100 Compromise Street. Cash bar. NO CHARGE TO ATTEND
Thursday, September 16
6:00 PM 9:00 PM - Dinner and Dancing at the Fleet Reserve, Private club on the Annapolis inner harbor, $100 per person and a cash bar. Dress is Office Casual. Suits and gowns are optional. Come out, catch up and celebrate with other classmates a time 50 years ago. A DJ will be spinning tunes from the 60/70's for us to dance to or providing some background music as we table hop catching up and talking with others.
This event is limited to 100 attendees
There will be a served meal rather than a buffet, and below are the choices.
All Entrees include a house salad, redskin potatoes, fresh vegetables, rolls and butter.
Petite Filet Mignon (4 Ounces) and Crab Cake
Filet Mignon (8 Ounces)
Rockfish stuffed with Crab Imperial
Jumbo Lump Crab Cakes
Chicken Chesapeake
Grilled Salmon with Lemon Dill Sauce
Seared & Seasoned Tuna Steak with Mango Salsa
Send a $100 check per person made payable to: CHS 71 Reunion
Send check by September 3rd to:
Pat O'Connell, 1013 Jackson Street, Annapolis, MD 21403
Click here for a printable registration form
** PLEASE NOTE: The reunion team can still use more helpers as many hands make the tasks that much easier. Helpers needed to check people in at events, help with decorations, Take photos, etc. So please contact Pat to find out what he might need help with.
His email is captpatoconnell@gmail.com
This event is only as good as we make it!!!