Crossland High School Class of 1971


Home of the Cavaliers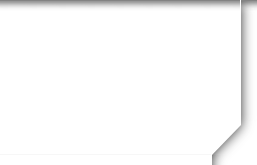 2023 52nd Reunion
Last Updated: 8/21/2023
Planning Information for 2023 52nd Reunion
Save the Date: September 26-28, 2023
Greeting Classmates, Friends, and Family members,
We are so thankful for the kindness many of you express towards each other. We see warmth, joy, and exuberance when we get together informally, or even communicate in some fashion. Connection is vitally important to everyone, and not just family, especially as we age gracefully. While you might not think it is appreciated, it really is. Even as years pass between us, we are increasingly significant to each other.
This is the year of our individual Platinum celebrations. If we can be a part of yours, please reach out and let us know.
In the beginning of this landmark year a committee convened to plan an event in commemoration of our 52ndyear since graduating from CHS. The last two years we partied in Maryland. We felt this year a destination in nearby Virginia would be a good option for activities. We have selected a site also convenient for out-of-town travelers.
Please save the Date: September 26-28, 2023. Destination: Historic Leesburg, Virginia. The land of rolling hills, parks, vineyards and horse farms.
To see a list of attendees...click here
Itinerary
Tuesday, September 26 4:00 PM-?
Welcome Gathering will be held at the Delirium Café USA (Belgian Restaurant) (571-291-3470) 101 S. King St, Leesburg VA. indoor and outdoor seating (Ala carte food and beverages)
There is street parking, however some areas are restricte d to residents only. Our suggestion is to park in the parking garage 1 block North of cafe on Loudoun St. Parking in the garage may be free after 5 pm.
Wednesday, September 27
8 am-approx 2 pm Golf outing at the Raspberry Falls Golf & Hunt Club, Leesburg VA
Participants choosing this activity will need to let organizers know so we can arrange foursomes and tee times.
If not participating in Golf there are other numerous activities, museums, parks to visit and recreate.
Participants choosin r golf beforehere are Senior rates.
4 PM-? Gathering at the Leesburg Public House, 962 Edwards Ferry Rd NE Leesburg, Va 20176 (703-777-6333)I ndoor and outdoor seating. Parking in the lot adjacent to the restaurant is free. (Ala carte food and beverages)
Thursday, September 28
9:30 AM- 11:30 AM Breakfast at:
Shoe's Cup and Cork 17 N King St. Leesburg Va. 20176 (parking same as Delirum)
1:00- 3:15 PM Gathering at Three Creeks Winery /vineyard (540-369- 4655) 18548 Harmony Church Rd. Hamilton VA. 20158. There is plenty of free parking at the location. This is in a beautiful setting in the rolling hills of Loudoun County Va. There is an opportunity for tasting and purchasing all their beverage products. Outside food is allowed. There is a small assortment of meat and cheese trays available if you wish to purchase them at the facility. There is a small fee needed for this activity to reserve space and staff at the facility, especially if indoor space is required. We will be requesting $10.00 per person in advance for this activity.
4:00 PM-? Gathering at Firebirds Wood Fired Grill (703 840 0443) indoor and outdoor dining. (ala carte food and beverages) 1607 Village Market Blvd, Leesburg Va. 20176 There is limited parking in front of the restaurant. There are parking garages for the marketplace.
Lodging Information:
There are many options to stay in the Loudoun county wine area of Leesburg Va. For your convenience arrangements have been made for a block of rooms at the Homewood Suites by Hilton at 115 Fort Evans Road N.E. Leesburg VA, 20176. 571-258 1068 leesburg.homewoodsuites.com
The hotel is located in a residential community just a few blocks from Main street Leesburg, extremely convenient to all of the venues scheduled for the 3 day event. I visited the hotel and spoke with Ms. Danijela Mihajlovic. Danijela is extremely accommodating, and making sure our stay at the hotel if, chosen as your destination, to be an affordable and comfortable experience. The King Bed studio Suite is clean and nicely decorated. The suite includes a kitchen area , dining table, sleep sofa, full bath appr 500 sq ft. The group rate will be $116/night. The group reservation code is CRO. The hotel has a free breakfast available with a large lobby with abundant seating
We are hoping to have a wonderful turnout for this get together. We enthusiastically planned this itinerary with casual, but interesting venues, that should accommodate all our needs. Please come celebrate this eventful year. To quote a friend " 70 isn't as bad as it sounds"
Your #52 Planning Committee: Pat Fink, Deb Hannon, Angie Neel, Tom Urman, Doug Silvern
If you have any special accommodation you need, please feel free to let us know.
RSVP: Doug Silvern 9 Groff Court Middletown MD. 21769 by checking the activity below you will attend, and number of people in your party by September 1, 2023. Please send $10.00 per person if coming to the Three Creeks Winery on Thursday 9/28. Questions: Doug Silvern 301-639 4220
_____ Delirium Café
_____ Golf outing @ Raspberry Falls Golf & Hunt Club
______ Leesburg Public House
______ Thursday morning breakfast @Shoe's Cup and Cork
______ Three Creeks Vineyard (send check for reservation $10 p.p. to ((Silvern and Assoc)
______ Firebirds Wood Fired Grill
Year 52 event planning committee: Pat (Hankins) Fink, Debbie Dougherty (Hannon), Angie Neel, Tom Urman,, Doug Silvern