Crossland High School Class of 1971


Home of the Cavaliers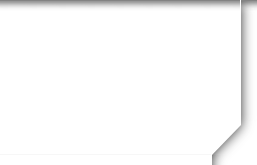 2022 Reunion Registration
51st Crossland H.S. Class of '71 "Flip Flops and Wine"
Class Act Event 2022
Wednesday, September 14
5:30- 11:00 PM Pavilion Party at the Inn at Herrington Harbor, 7161 Lake Shore dr. North Beach, MD 20714. Herrington Harbor resort is the host resort. It is absolutely beautiful. The party pavilion is located at the "Channel Pavilion" on the resort property, located on the marina behind the resort. A dessert buffet and soft drinks and water will be provided. Please feel free to bring dinner or snacks for yourselves, and any other libation you desire for yourself or to share. We will have coolers there. We can stay, eat, drink and reminisce until they close @ 11:00 PM. There is a charge to rent the pavilion. It is a fully functional facility with electricity, fans, tables, and I believe grills available nearby. There is limited parking at the marina lot near the pavilion. Management ask that we drop off items you bring, and do not wish to carry, near the pavilion, but then proceed to park at the lots next to Chesapeake Market and deli ( nice selection of food, beer and wines). The resort has a restaurant and full bar about 100 yds. from the pavilion.
Cost: $25 p.p.
Wednesday, September 14
6:15 – 8:15 PM during the Pavilion Party, for your cruising pleasure, there is a 50' "party boat" that is optional, weather permitting.
The ship will be ready to board about 30 ft from the Pavilion at the marina. It can hold up to 40 people. The Captain will take us on a 2-hour cruise of the Chesapeake Bay area at sunset. I ask that you highly consider this activity as we have made special arrangements with this boat captain. We will have the desserts and beverages on the cruise as well as in the Pavilion.
Cost: currently set for $40 cash p.p. at time of boarding (price based on fuel costs)
­Thursday, September 15
9:30- 2:00 PM Optional Golf outing (weather permitting). This has been a tradition set up for the class by our dear friend Michael Parvis, and I wish to continue the activity. I will have tee times arranged for as many foursomes we can put together. We will play "best ball" in the foursome at The Chesapeake Hills Golf Course in Lusby, MD. For those unfamiliar "best ball" means you don't have to be "good" just interested in having fun playing with the group. You never know when you may sink that 40' putt. We need your talent, any skill level encouraged. (Bragging rights to Vickie Hale and her foursome last year, who kicked our Butts.)
Cost: $34 for 18 holes (senior rate with cart), fee paid at course
Thursday, September 15
5:30-6:30 PM - Happy Hour at Skippers Pier, 6158 Drum Point Rd. in Deale Md., Cash bar. Appetizer's provided prior to dinner
6:30-8:30 PM Dinner (order off menu). Order off this great seafood and continental cuisine menu to "stuff your face" Happy hour and dinner will be on their beautiful deck on the water. A Class of '71 Class Act, sheet cake will be provided after dinner for dessert.
Cost for Happy Hour appetizers and dessert $20 p.p.
Friday, September 16
10-12 PM - Breakfast at Traders restaurant in Chesapeake Beach (optional)
I hear it's really good and breakfast is served until 1:00 PM. Order off menu
=====================================
If you are planning to come, please fill out the following form and send it to me by June 15.
Please make your check payable to: Silvern and Associates
Doug Silvern
9 Groff Court,
Middletown MD 21769
Itemized costs will be paying for the pavilion rental, dessert buffet, appetizers, soft drinks, water, sheet cake, tax and tip and all set up for both evenings and other items not mentioned as optional or off menu ordering. I tried to keep this low-cost and extremely comfortable and casual (colorful beach and casual wear suggested, sandals and flip flops recommended). Looking forward to seeing you. Any leftover funds will go back into Class of '71 Account: manager Michael Parvis for any future class activities
If you have questions, please call me at 240-772-0732 or email me at: douglas.silvern@sheppardpratt.org
=====================================================================
Registration Form
Name (s) # of Attendee (s)
Pavilion party _____ x$ 25 p.p. ______________________________________________________
__________ Yes, I am planning on going on the cruise. (so I know #'s for the captain) if numbers are not worth his going out we will not keep this activity) cash pay at boarding
Name(s) # of Attendee (s) ____ x $ 20 p.p. _________________________________________________
For Skippers Restaurant and bar appetizers, and dessert (class act sheet cake) dessert
_________ _______________ _________I am planning on playing golf Thursday mornings. So I know how many tee times to reserve
Your Phone Number _________________________________________________________________________
Email address _________________________________________________________ _
Also please let me know if you have special preferences for:
Gluten Free, no sugar added, and other diet choices