Crossland High School Class of 1971


Home of the Cavaliers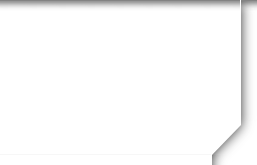 2022 Reunion Info
Calling Crossland Cavaliers class of '71 spouses and friends;
Are we going to keep this party rolling?
To see a list of attendees, click here
Last year in Annapolis was a blast! How many of you are ready for some Flip Flops and Wine? After much consideration and your feedback, a beach destination has been chosen. It's just a short drive from where we lived our teenage years. One of the most highly rated marinas and beach resorts on the western side of the Chesapeake Bay is the Herrington Inn Resort and Marina. Save the date, September 14-16 2022. This will most likely be the Host location.
This will be a 100% casual event from a possible campfire on the beach or boat party, Wednesday 9/14. Thursday is a beautiful day either on the golf course (Chesapeake Hills in Lusby MD.) Or your choice of fun activities in North Beach, Chesapeake beach or Solomon's Island. Thursday evening we are planning a buffet dinner in a tented pavilion on the Inlet at Herrington resort or a Deck Party Buffet at a nearby seafood restaurant, Friday morning, we can meet up for breakfast at a diner in Chesapeake Beach.
As you can see by the message, not all the details are concrete. One remaining barrier is that the Herrington Inn resort is keeping the venues of the campfire and pavilion hostage until we can show we are reserving about 10 guest rooms there. Don't let that bother you. For those of you planning on staying in the area there are several options of B&B's and other hotels. Or you may want to couch surf at one of classmate's residences that live nearby. I'll probably make a list, and send out or you can use your digital skills.
To see some photos from our North Beach venues, click here
Who's in? We need a commitment from about 35 participants to make this happen. Of course we would like to see as many classmates as possible attend. Your funny stories, memories, most embarrassing moments can be shared at the casual venues among friends who would love to relive our Glory Days at CHS.
You told me to plan this early to give you time to make it happen. Please respond to me by April 7 (e mail, call or text) so I can start getting an idea of #'s for planning. Also if you think you would reserve a room at the Herrington Inn (many options there as well), and we get enough rooms booked, we could reserve for the catered campfire for Wednesday and the Thursday evening buffet there before getting locked out.
I'm budgeting $100 per person will reserve a spot for you at the catered campfire and the buffet dinner. If you choose not to do both figure $40 p.p. for the catered campfire or food on the cruise, and $ 60 p.p. for the Thursday Buffet either at the Herrington Inn or seafood restaurant. If playing golf Thursday, green fees will be separate, and I will need to know if you intend to play. A delicious assortment of food and beverages (wine, water, soft drinks (byo beer if desired) will be provided Wednesday evening (if campfire or boat party). If we do go with the Happy Hour Sunset boat party, the reservation p.p. for the cruise itself will be an extra fee (I'm getting estimates on that also). For the land lubber's there are restaurants to hang out nearby. The food will be provided as it would at the campfire if going on the cruise. We will need to know from you if there are special dietary needs for either night. I would not need the reservation money for any of this activity from you until approx. May 7th.
Any funds leftover will go back into the CHS account for the website maintenance, or future events. If in the event there is any cancellation of this event, checks will be returned to sender.
The beach ball is now in your hands. Will we see you in September 2022?
More details to follow. This was a lot of info, but I felt you need to know what to expect. Please for further clarification feel free to contact me. Phone - 240-772-0732 or email Douglas.Silvern@sheppardpratt.org
Doug Silvern