Crossland High School Class of 1971


Home of the Cavaliers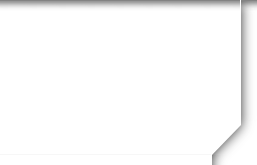 2019 Golf Benefit
The 2019 CHS Alumni Golf Benefit was held on Monday June 17 at the Bowie Golf Course in Bowie, Maryland. We had 45 golfers and about 15 non golfers for lunch Some old and new faces were John and Diane Loberg, James King, Vikki Young, Pat O'Connell, Carey Fisher, George Owens, Dave Johnson, Doug Silvern, Dottie Crisp, Thersa Faw, Tom Urman, Scott Casto, Anne Connelly, Kay Manion, Tony Gramsky, Chaz While, Tina Thoman, Kay Manion, Dave Johnson, Larry Parvis, Kevin Roderick Kelly Catterton, Gary McCollum, Gary Pashkevich, Scott Pashkevich, Willy Grusholt, Pat Hankins, Dave Stout, Lance Neale, Richard Titi, Jack Schultz, John Parkerson, Traci Parkerson and John Sauer. .
The 2020 golf event was cancelled due to COVID. We are planning the CHS Alumni Golf Benefit in 2021 to be held in conjunction with the CHS Class of 71 50th reunion (August - September timeframe - Pat O'Connell is leading the 50th reunion organizing efforts). Details will be sent out as they are firmed up. Please plan on being part of the CHS Class of 71 50th reunion and/or 2021 CHS Alumni golf benefit.
We all are getting to the age where we have more years behind us than in front of us. For some classmates, it might be the last time we see and talk to each other. Come and get together with some friends from years ago and have a laugh about what you cannot remember! Spend some time enjoying friends, talking about your ailments, old classmates, memories etc. Do not pass up a chance to see and talk to classmates and friends...you will regret it later!!!
Here is the photoshow/video from the 2019 CHS Alumni Golf Benefit..it opens as a YouTube video.