Crossland High School Class of 1971


Home of the Cavaliers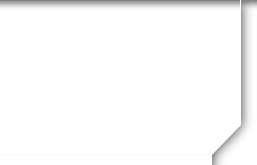 What's New


Not a member?
JOIN HERE
Find and click on your name.

Happy Birthday dear friend. Hope you have a great day. It sure has been a long time hope you have had a good life.
Happy Birthday a little early!
Thomas West
added a photo to his profile gallery. New comment added.
Happy Birthday, Pat! Hope you have a most wonderful day! Party on, my friend!
Posted on: May 02, 2018 at 9:12 AM
I have always known that I was part Ojibwa Indian from my mothers family, but I had a feeling that I was Irish too. A few years back I discovered that I am also Irish from my father's family. I did a DNA test that showed that I am 35% Irish. I also found legal documents which showed that my great grandfather and his wife were born and raised in Co. Antrim, Ireland. Through Facebook, I have 4 friends who live in Ireland, and we have become very special to each other. Through these girls, I am learning so much about Ireland's past and present, I feel that I know the place. I'm even learning a bit of the Gaelic language. I hope for a trip to Ireland but there is alot of planning to do. I know the places I want to visit and mostly I want to meet up with Deirdre, Connie, Natalie and Tina. It seems like all this was meant to be. With a bit of "Irish luck" I will fulfill this dream....BTW My favorite music comes from the Irish group CELTIC THUNDER. Another sign that this journey was meant to be.. :-)
Posted on: Nov 06, 2017 at 8:11 AM
I became a teacher for handicapped children up until 1974. In 1973 I started taking dance classes and continued dancing until June 2007 when I finally hung up my dance shoes. From 1991 till 2011, I ran a daycare center. Now I am a 5 year member of the Hollywood Volunteer Fire Department, St. Mary's County, Maryland. After so many years away from Camp Springs ( left there in 1970, back only once briefly) everyone has unfortunately become more and more vague in my memories. But I immediately could picture Judy, always smiling and always kind. I am sorry for her passing, and wish her husband and children all the best. Posted on: Apr 29, 2017 at 7:07 PM
Sorry we have fallen out of touch. How are you enjoying Portland? A fascinating and diverse and . " wierd" place with a LOT of rain ( and sometimes ice and snow), especially this year! George and I are still living in Tumwater ( about 2 hours N of you) and I have been travelling for work. Currently working in Hermiston OR about 2 weeks/month. We are thinking of retiring to Bend in the next 1-2 years. All the best to you and your family.
Posted on: Sep 03, 2017 at 9:50 PM
First of all, a wonderful happy birthday to you Terri! One day late, sorry! Terri and I connected a couple of weeks ago, in Portland, OR, where she and two of her children and several grandchildren live. She is a baker at a cute little coffee shop/pastry shop/sandwich place where we spent a couple of hours reminiscing. We had seen each other only once since 1970, for a few hours in DC. There is a lot of catching up still to be done!
Since I live in Olympia, WA, only a couple of hours' drive north, I am hoping to renew the friendship. Here's my picture from the 1970 yearbook and the most recent picture I have of my husband and me from 4/2017.
Posted on: Jun 24, 2017 at 6:52 PM
Hey there "Dink" Mott! I still remember when you shared the story of how you got that name working at a children's camp! Joyce Rash and I ( you knew me as Mickie Boyd) have been wondering about you--where you are, how you are doing, etc...
Posted on: Jun 10, 2017 at 5:57 PM
Happy Birthday!!
Posted on: Apr 29, 2017 at 7:18 PM
Hi all. I am seldom on this site. Lock myself out all the time. Anyway, it's hard to believe we are all this old. We have had some major family health problems and other preoccupations for the past several years but are getting back in the groove. Still living outside of Tumwater WA, still working part time though my husband George is retired. Kids grown, mostly doing well. A couple of grandkids, one close by, another on the East Coast. We try to stay active to the extent that our aging bodies allow. Would love to hear from anyone who still remembers me!