Crossland High School Class of 1971


Home of the Cavaliers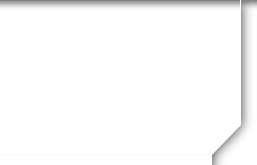 Message Forum
Welcome to the Crossland High School Class of 1971 Message Forum.
The message forum is an ongoing dialogue between classmates . There are no items, topics, subtopics, etc.
Forums work when people participate - so don't be bashful! Click the "Post Response" button to add your entry to the forum.
11/13/16 03:09 PM
#48

John Goodrum would almost certainly have contact info for Pete.
11/14/16 08:17 AM
#49

David, thanks for the information. I listen to the cd's of his band often. I did not know that you were with them! I will miss my guitar teacher. Cliff
11/14/16 01:17 PM
#50

Here's the latest on Coe from his daughter Christine:
Attention Friends and family of Coe "the doctor" Millard Anderson Jr., due to his son Tim Anderson currently in Brazil as well as many legalities concerning the laying to rest of my father, there will be a memorial service held in December. I will keep everyone updated. I due ask that anyone who has pictures, newspaper articles or any other type of memorabilia of my father please send it to me an a personal message via Facebook. Please feel free to forward this information on to those who knew my Coe, a musician, a friend and my father. Again thank you all for your condolences and I will keep everyone updated. Thank you.
11/14/16 08:21 PM
#51

Cliff:

As the story goes, I started out doing sound for the newly formed Harvey Hucap and the Half Moon Band just as rehearsals began. Two weeks into the project the drummer quit and I took his place. About three months later the guitar player quit and we had a gig booked in Pennsylvania the following Monday. I was on my way home and stopped in a 7-11 and ran into Coe.

He joined the band immediately and the rest, as they say, is Rock N' Roll.

Dave
11/15/16 11:49 AM
#52

So sad to hear Coe is gone. I saw him play with "Harvey and the Hubcaps" several times in the '70s and it was so entertaining. Our condolences to his family and loved ones.
11/16/16 04:18 PM
#53

So sorry to hear about Coe. He was such a great guy. He asked me to dance with him to Hey Jude and it was a wonderful 7 minutes! May he rest in peace...
11/17/16 07:42 PM
#54

This is heartbreaking news. Coe was such a great guy with a keen sense of humor - had a lot of good times with him. Anybody remember his baby blue VW fastback with absolutely no brakes - he had to use the parking brake to slow down, and it didn't work very well. Didn't seem to bother him at all though. Drove it that way for about a year.

My favorite Coe story is from 1972. We were spending a hot summer day our favorite way at the time, on a bluff in Fort Foote Park overlooking the Potomac, communing with nature, when a Park Police officer came crashing down on us. Pete dumped our stash and ground it into the dirt while Coe bolted with the bong in hand. The cop took a bead on Coe with his pistol and yelled HALT! Coe did. Pissed that he couldn't find any pot on us, the cop started searching in the leaves where Coe had gone in his ill-fated escape attempt. In some weird twist of karmic justice, the cop found someone else's lost stash nearby and proceeded to arrest all of us. Unable to convince the cop of our innocence, Coe went to plan B, looked mournfully up at the cop, who was black, and said "You can't arrest me man, I'm such a lover of rythm and blues!" Still ended up in Upper Marlboro.
11/18/16 07:24 AM
#55

That's a great story, Doug!
11/18/16 04:00 PM
#56

Thanks so much for sharing that great story!! xo
11/21/16 09:35 AM
#57

That is a great story! Thanks Doug.
10/30/17 12:44 PM
#58

I just heard some sad news that I want to share. About a week ago, Judy James passed away from cancer. Judy was an attorney in Tampa, Florida, and she and her husband had a law practice together. Judy died just a few days after her 64th birthday.

Judy and I were next-door neighbors and shared a lot of growing up experiences together. She was smart and studious, and very kind-hearted. I lost touch with her after college years and mainly heard bits of news through family contacts. I do know that she leaves a husband and several children, and she has three sisters. If anyone else remembers Judy, please share your memories.
10/31/17 11:31 AM
#59

I am so sorry to hear this. I hate hearing about the passing of any of our classmates. Condolences to her husband and family.

--Carolyn
10/31/17 12:00 PM
#60

I well remember Judy. In addition to being classmates, Judy and I took dance lessons together. In one memorable recital in our junior high years, we were paired together in a routine as a chain gang. Our legs were literally chained together, left to left and right to right. We had to be very in-sync so that we wouldn't trip each other up. We got so proficient, our teacher took us up to Baltimore for a regional competition. During the performance I could feel the chains tugging in the wrong direction. I muttered under my breath to Judy "what are you doing" and she said "I don't know, just keep smiling." And that's what we did. We finished to polite applause, our parents the loudest, and it seemed nobody noticed our snafu. No awards though. I likewise lost track of Judy after those days, but I will have that memory, and lesson, forever. My condolences to her family and friends.
10/31/17 12:46 PM
#61

Hello fellow CHS peeps.

Tank here.

I have been absent since joining this page and will now pay more attention. LOL.

This All Hallows' Eve I am sitting at my computer and responding to a FB friend about who I thought played our Senior prom...Dennis Yost and the Classics IV. So I grab my precious CHS Senior yearbook and start thumbing through pages to see if I see a reference.

At the exact moment I am on a page showing the beautiful Margery Gardner, my phone dings me showing a new email...from who?? A Margery Gardner post on this site. Exact same moment.

All Hallows' Eve?

Tank

Sincere condolances to family and friends of Judy James.
10/31/17 01:32 PM
#62

Always sad to hear. On a related note, I stumbled across this recently - Donald Solano - passed in July.

http://www.leefuneralhomes.com/obituaries/Donald-Solano/
10/31/17 08:23 PM
#63

I am also so sorry to hear about Judy James. I moved to Camp Springs when I was a senior in high school - not a great time to move to a new school. Judy invited me to a (gasp) Girl Scouts meeting but it turned out to be one of the best things that ever happened in my life. It was a great bunch of young women, and we ended up hiking part of the Appalachian Trail over Easter break. From that, I found my love for hiking and the outdoors, and have had some incredible hiking adventures since, including hiking the back side of Mt. Whitney and hiking rim to rim at the Grand Canyon at the age of 62 (with a backpack). All of that was because Judy was kind enough to invite a new kid to something she was involved in. Even though we were never friends beyond high school, she made a difference in my life.
11/01/17 09:43 AM
#64

I knew Judy from 1st grade. Everyone in Camp Springs remembers her in the red blazer in Mr Cox's class. Margie...there she is next to you in 4th grade. Judy was one of the nicest people I ever knew. Condolences to her family and friends......Jimmy Epps

11/01/17 08:29 PM
#65

I am so sorry to hear about Judy James' death. Judy was my first girlfriend (eighth grade); the first girl who I kissed. As you can tell, I still remember her and always will.
11/02/17 03:22 PM
#66

Wow! Who can forget Judy? I ca still see her lovely, always happy face! Bless you, girl - you did great things in your life.

Also, good to hear from Jimmy and Mike. Soon as I see your names, I see your faces, just like when we were at Crossland.

Take care all of you and may the following years of your life be healthy and happy.
11/02/17 07:33 PM
#67

Great to hear from so many of you with memories of Judy! I was 8 when I moved into the home next door to her and it was great having a girl to pal around with. Some of my favorite memories are all the fun we had in the summers - Kick the Can after dark, badminton, softball, board games, and a little later, swimming in their new pool. Louise, I remember the dance lessons - I didn't participate but I remember Judy practicing her tap dancing. Her mom was a great seamstress and I think she may have sewn recital costumes.

Jimmy, thanks for posting the class pictures from Camp Springs Elementary :)

I've spoken with Judy's sister, who says she passed away on Oct 11. The family is having a memorial service in Tampa on Nov. 9, but I have been unable to find specifics online. I'll share anything I can find out.
11/02/17 09:26 PM
#68

Dear friends,

my thoughts and prayers go out to the families of Judy James, Coe Anderson and Don Solano. I have only good memories of all three of our classmates, may they Rest In Peace. Thank you all for sharing your wonderful stories with the rest of us, and Jimmy, your class photos are great! I didn't move to Camp Springs until the 7 th grade, how great that you all grew up together starting in elementary school! So many familiar faces! I'm proud to be a member of this great class of '71! Sadly we've lost so many classmates over the years, so let those of us who are left make every moment count. ❤️
11/03/17 09:23 AM
#69

WOW, I am so sorry to hear of the passing of so many classmates. Its really an eye opener. I remember most of them, but the ones that I remember the most were Robert Sladen and Donald Solano. Robert was such an easy spirit who had a smile for just about everyone. One of the kindness people I ever knew. As for Donald, I do remember him fondly---he was my first "crush" and good friend. With his dark hair and tanned skin, I thought he was really cute! I am so glad to have known these two and the rest of our classmates. They were all taken way too soon and had a lot of living to do..... R.I.P.
06/24/18 02:17 PM
#70

Hi All, I have really enjoyed seeing the pictures of all who went to the golf benefit! I had to get my '71 yearbook and had the best time looking up classmates' pictures. Wow, time has sure flown by but you all look great! Looks like you all had fun! I recently went to Palm City, Florida to see Cindy Graham (Willias) and we had a fantastic visit! Went to the beach, ate at excellent, fun places while enjoying the beautiful scenery, lounged in her pool, and even watched old movies! We shared lots of great memories and enjoyed a wonderful time together. Last week I was so happy to hear from Linda Stout (Dobrowski)! She was driving through where I live in Clayton, NC on her way home to New Bern. We met at a diner and had a fabulous time reminiscing and sharing family pics! We could hardly believe it has been over 40 years since we were at a reunion! We are going to meet again soon~and won't let much time go by this time! Hope you all are doing well! Would love to hear how you're doing. Take good care!
06/24/18 02:41 PM
#71