Crossland High School Class of 1971


Home of the Cavaliers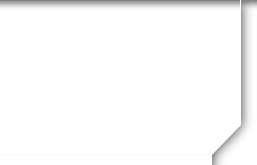 Not a member?
JOIN HERE
Find and click on your name.

ANNOUNCEMENTS
•

The Annual CHS Alumni Benefit Golf Tournament for 2017 is ready to launch. This year's event will be held on Monday June 19 at the Bowie Golf Course. Sign up for golf or, for you non-golfers, come just for the luncheon. This is a great opportunity to reconnect and reminisce with old friends while supporting a worthy cause. See the "2017 Golf Benefit" link at the top left column on our www.crossland71.com webpage for all the details and how to register. As of now, there are no other planned CHS 71 Reunion Events for this year, so, let's make the golf benefit a mini-reunion.

We hope to see you there!!!

•

This year's CHS Alumni Golf Benefit is to be held on Monday June 19 at the Bowie Golf Course in Bowie, Maryland (http://www.bowiegolf.com/ ) with registration/donuts & coffee starting at 7:30 a.m., shotgun start at 8:30 a.m. The cost per person is $100, which includes golf, cart, catered lunch (Red Hot & Blue), beer/soda/water, prizes, coffee and donuts. Lunch only is $30.

These photos have been posted from the past CHS Alumni Golf Benefit. Follow this link to see the full photo gallery.

•

9/29/2014: Here's a special treat, courtesy of Scott Casto. His Dad took this video of the '71 Homecoming game from November, 1970. Scott had it converted to digital to preserve it for the ages. How many faces and jersey numbers do you recognize? Click here to go to Picasa website to view the video.

•

The annual CHS Golf Tournament Benefit was held on Monday, June 23, 2014 at Twin Shield Golf Course in Dunkirk MD. It was a great day with about 43 golfers and another 15 CHS alumni for lunch. Below is a picture of some of the lunch group (L to R); Tom Urman, Cathy Holson, Theresa Faw, Tony Gramsky, Mark Lewis and Pat OConnell. Some other Participants were Susan Jeninson, Arty Trivers, Charlie Southworth, George Owens, Jim Owens, Carol Owens (Stoltz), Chaz White, Dave Stout, Carey Fisher, Dave Johnson, Diane Johnson, Bill Gilmartin, Mike Merritts, Dave Simonds, Kevin Roderick, Kelly Catterton, Gary McCollum, Gary Paskevich, Lance Neale John & Traci Parkerson, Larry Parvis, Mark George, Tom Giovinazzo, Dennis Shifflet, Kay Mannion, Tina Thoman, John Flynn, Zak Dingavan, Maureen Dingavan and Jami Henry( and I am sure I missed a few)

•

Several alumni have asked how they can contribute to keeping this site alive. We have set up a "Donations" page where you can execute a secure credit card donation that will be applied to the monthly website hosting fees and the CHS71 Sunshine Fund to assist fellow alumni in their times of family, financial, and medical needs.

Click on the "Donations" link on the left menu bar for more information.

Contributors will be recognized on the Donors page.

Thanks in advance for your assistance.
Welcome to Crossland High School
Class of 1971 website
The purpose of our website is to provide a virtual meeting place for all CHS alumni, family, and friends, primarily the Class of 1971, to come together and reconnect.
An open forum to share current news, search for alumni, family, and friends, discuss future reunions, invite others to events, most any topic as well as provide notice and memories of classmates lost forever.
We invite all friends, family, and alumni who have connection and an interest in our class, its reunions, social gatherings, and organized events to JOIN.
JOIN to activate the existing profile info on our website or JOIN to add your profile info and become a member.
Advertise your buisness, it's free, check out page "Classmates Business"
The website will remain "Under Construction", with your suggestions and contributions it will eventually evolve into something of special value serving as a pleasant reminder of all that was good in our lives during our high school years at Crossland.
So... email your photos of you and classmates... 60's, 70's, 80's and reunion photos to crossland71alumni@yahoo.com
Help us capture memories like this!
Rat Pack off to another performance...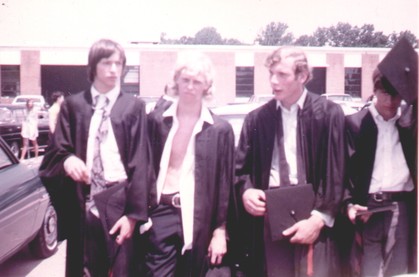 Or this... check out these Studs!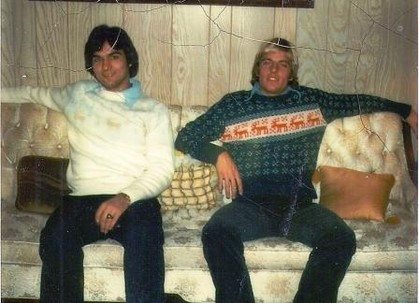 While visiting our website;
JOIN! ACTIVATE YOUR PROFILE AND BECOME A MEMBER!

Joining is FREE AND EASY!

It's for EVERYONE...

Classmates = CHS 1971 Alumni

Guests = Other CHS Alumni, Friends, & Family

Easily add your own contact information

See other classmates/friends profiles

DONATE to support our website

Don't see your name "Contact Us" and we'll add it!
CHECK OUT THE "40TH REUNION" page and more pictures in the "Photo Gallery"


Learn fascinating facts about

"Crossland's History"

Where did we get the name Crossland?

Why the addition of the vocational school?

What US President dedicated our school?

What Crossland student made the cover of Sports Illustrated in 1965?
Check out

"Class of 71 Folklore"

discover little known legends, rumors, popular beliefs about CHS... feel free to contribute!

Must see

"Photo Gallery"
5th Grade Camp Springs Elem Then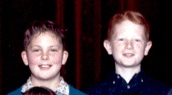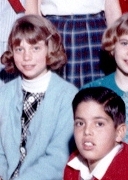 5th Grade Now..... Not much has changed!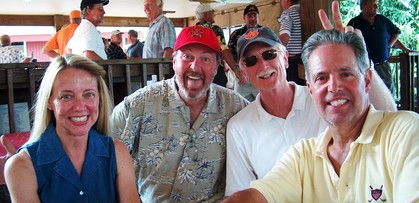 A face only a Mother could love
Can you name this crew of "Usual Suspects"?

---
Annual CHS Alumni Golf Benefit page,
this year held on June 23rd
at Twin Shields Golf Course, Maryland
Check out links below to an excellent Roxio photoshow prepared by Mike Parvis...
Ryan P. McDonald Golf Benefit in 2011 photoshow
Ryan P. McDonald Golf Benefit in 2010 photoshow
---
GO TERPS!
---
UPCOMING BIRTHDAYS